Prof Brian Foster
Brian Foster is Donald H. Perkins Professor of Experimental Physics at the University of Oxford and a Fellow of Balliol College. He is also Alexander von Humboldt Professor at the University of Hamburg and leading scientist at DESY. He is carrying out three major research topics: Deep Inelastic Scattering (DIS) at the ZEUS experiment at HERA; the International Linear collider, of which he is European Director; and new methods of acceleration, principally plasma wave acceleration.
In ZEUS he and his group are mostly working on the combination of the final H1 and ZEUS DIS data and the production of heavy c and b quarks. The ILC uses superconducting high frequency Niobium cavities; Foster's group is working on methods of increasing their performance, for example using "tumbling" to polish the inner surface with different grades of abrasive. In plasma-wave acceleration, Foster's group is working in the FLASHForward experiment, a new beam line at FLASH which promises to enable unique experiments. Foster is the Spokesman of a Helmholtz Virtual Institute in this research area. He is a Fellow of the Royal Society and an Officer of the Order of the British Empire.
Richard Lester
Leading chamber-musician, solo-cellist, orchestral principal and renowned teacher, Richard Lester appears regularly at the world's foremost concert venues and festivals.
He studied in London at the RCM with Amaryllis Fleming and in Germany with Johannes Goritzki. He was a member of the award-winning Florestan Trio, a founder-member of the ensemble Domus, a member of Hausmusik and the London Haydn Quartet. Equally at home on both period instruments and 'modern', he was for many years principal with the Orchestra of the Age of Enlightenment and has been principal cello with the Chamber Orchestra of Europe since 1989. In addition he is frequently called upon to be guest-leader of the cello sections of the major London orchestras, appearing with many of the world's finest conductors and soloists.
He has performed as concerto soloist with, among others, Chamber Orchestra of Europe, Orchestra of the Age of Enlightenment, Camerata Salzburg, BBC Scottish SO, Scottish Chamber Orchestra, Manchester Camerata and the Ulster Orchestra, under conductors including Claudio Abbado, Nikolaus Harnoncourt, Paavo Berglund, Sandor Vegh, Myung Whun Chung and Sir Roger Norrington. He has also appeared as director and soloist with COE, OAE, Academy of St Martin-in-the-Fields, London Mozart Players, Irish Chamber Orchestra, and in Montreal and Quebec with Les Violons du Roy.
The Florestan Trio was one of the world's leading piano trios and for almost seventeen years the group maintained the same personnel, winning the Gramophone award in 1999 and the Royal Philharmonic Society award in 2000. Many of its records are benchmark recordings, nominated in collectors' guides. The trio disbanded in 2012, finishing their career with a sold-out Beethoven series in London's Wigmore Hall.
Richard Lester is regularly invited to take part in chamber-music festivals around the world. He is artistic co-director, together with violinist Anthony Marwood, of the highly successful annual Peasmarsh Chamber Music Festival in East Sussex.
He has made over 40 highly acclaimed recordings, twice winning the Gramophone award for best chamber-music. His recordings of the complete works of Mendelssohn for cello and piano and a disc of Boccherini sonatas on period instruments are available on the Hyperion label.
Richard Lester teaches at the Royal College of Music in London. He gives masterclasses worldwide, and is a frequent guest teacher in Canada at the Banff Center and at Domaine Forget.
He plays on a cello made in Brescia, c.1700, by G B Rogeri
Prof Sarah Cleaveland
Professor Sarah Cleaveland obtained a degree in veterinary science from the University of Cambridge in 1988 and a PhD from the London School of Hygiene and Tropical Medicine in 1996. Her research on rabies demonstrated the feasibility of eliminating rabies in Tanzania and has made a pivotal contribution to the development of strategies for the global elimination of rabies.

Her research platform in East Africa now addresses a wide range of infectious disease problems affecting human, domestic animal and wildlife health. She works to raise awareness of the impact of neglected diseases, to investigate infection dynamics in natural ecosystems, and to identify cost-effective disease control measures that will improve human health, livelihoods and biodiversity conservation. Professor Cleaveland plays an active role in several capacity-strengthening initiatives and research consortia with African partner institutions.

Professor Cleaveland is a founding Director of the Alliance for Rabies Control, which spearheads the World Rabies Day campaigns. She is a member of the U.S. National Academy of Medicine and in 2014 was awarded an OBE for services to veterinary epidemiology.
Christian-Pierre La Marca
Ten years into a career which has seen performances across the globe, the young French cellist plays with the same passion whether it be solo, chamber music or orchestral concerts, presenting varied and challenging repertoire from the baroque era through to contemporary works.
Encouraged and inspired by a circle of great artists such as Steven Isserlis, Itzhak Perlman, Seiji Ozawa, Augustin Dumay and members of the Artemis Quartet and Quatuor Ebène, Christian-Pierre has performed in venues including the Musikverein and Konzerthaus, Vienna; Concertgebouw, Amsterdam; Philharmonie, Berlin; Louvre and Salle Pleyel, Paris; Wigmore Hall and Southbank Centre, London; Bozar and Flagey, Brussels; Victoria Hall, Geneva; Opéra Garnier, Monaco; Alte Oper, Frankfurt; Kauffman Hall, Schwarzenberg; La Fenice, Venice; Conservatory, Moscow; 92nd, New York; Izumi Hall, Osaka; Oiji Hall, Tokyo; Arts Center, Melbourne and City Concert Hall, Sydney.
He has appeared as a soloist with major orchestras including the Philharmonia Orchestra, Orchestre Philharmonique du Luxembourg, Les Siècles, Wiener Concert-Verein, Sinfonia Varsovia, Brussels Philharmonic, Orchestre National de Lettonie, London Chamber Orchestra, Orchestre Royal Philharmonique de Liège, Orchestre National de Bordeaux-Aquitaine under the direction of Gérard Korsten, Emmanuel Krivine, Augustin Dumay, Pascal Rophé, Antoni Ros- Marba, Clemens Schuldt, Christopher Warren-Green and François-Xavier Roth.
An exclusive recording artist for Sony Classical, Christian-Pierre has received international acclaim for an anthology of French music recorded in 2010, L' Heure Exquise (Classique d'Or RTL, ****Classica, Coup de cœur Fnac, Top Mezzo), and more recently, the complete cello Suites of JS Bach (Top Le Figaro, La Croix, Coup de cœur RTL, Radio Classique, Europe 1, Fnac and RCF). He also promotes contemporary music and has collaborated with composers such as Peteris Vasks, Gyorgy Kurtag, Olivier Greif, Jean-Louis Florentz, Thierry Escaich, Philippe Hersant, Nicolas Bacri…
Christian-Pierre La Marca has performed at festivals such as Verbier, Ravinia, Santander, Bad Kissingen, Printemps des Arts de Monaco, Pablo Casals, Aix-en-Provence, La Roque d'Anthéron, La Grange de Meslay, Auvers-sur-Oise, La Folle Journée de Nantes, Saintes, Montpellier, Menton and Wallonie. His chamber music partners include Thierry Escaich, Deborah and Sarah Nemtanu, Lawrence Power, Michel Portal, Augustin Dumay, or singers Bernarda Fink and Patricia Petibon, with whom he recorded a CD for Deutsche Grammophon (to be released in 2014) and pianists including Jean-Frédéric Neuburger, Igor Levit, Amandine Savary, Eric Le Sage, Adam Laloum, Cédric Tiberghien and Alexandre Tharaud.
Christian-Pierre is a founding member of the Trio Dali who has won numerous awards at international competitions: 1st Prize at Osaka and Frankfurt, 2nd Prize at New York YCA, and 3rd Prize, XXe and Audience Award in Vienna. Their recordings of Ravel and Schubert for Fuga Libera received international acclaim : Diapason d'Or, Choc de l'Année Classica , Scherzo "Excepcional," BBC "Music Choice," "Clef" de Resmusica, FFFF Télérama and "Editor's Choice" Gramophone Magazine.
Christian-Pierre began his studies in Aix-en-Provence before studying the cello in Paris with Jean-Marie Gamard and Philippe Muller. He followed with lessons from Frans Helmerson in Cologne, Steven Isserlis in London and masterclasses from Gary Hoffman, Heinrich Schiff, Natalia Gutman, Anner Bylsma, Leif Ove Ansdsnes, Maria Joao Pires and Mstislav Rostropovich.
His career has been marked by numerous prizes and awards including the cello Prize Firmenich from the Verbier Festival, the Prize of the European Radios Competition and a Classical Revelation" by Adami. He became laureate of "Banque Populaire Fondation", Yamaha and Vocation Foundations. Christian-Pierre was Assistant Professor at the Royal Academy of Music, London from 2008 to 2010 and is currently artist-in-residence at the Singer-Polignac Foundation in Paris.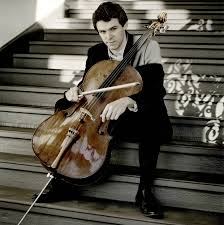 Meghan Cassidy
"Violist Meghan Cassidy stands out...with a fine tone, a good feeling for chamber music and a real personality" (Tully Potter, The Strad).
Meghan studied the Viola with Garfield Jackson at the Royal Academy of Music, where she graduated in 2010. During her time at the Academy she won the Sydney Griller Award and Sir John Barbirolli memorial prize. In 2007 Meghan joined the Solstice Quartet who went on the win Tillett trust and Park Lane Group in 2008 and then the Royal Overseas League in 2009. With the Solstice Quartet Meghan has performed at the Wigmore hall and QEH as well as live on BBC Radio 3. She continued her studies with Tatjana Masurenko (Leipzig), Nabuko Imai (Hamburg) and Hartmut Rohde at IMS Prussia Cove. As a sought after chamber musician she has performed at Jack Liebeck's Festival in Grindelwald, Switzerland, Priya Mitchell's Oxford Chamber Music Festival, Hugo Ticciati's Chamber Music Festival in Verona, Jamie Walton's North Yorkshire Moors Chamber Music Festival and the Monte Piano Trio's Chamber Music Festival in Sylt. Meghan has collaborated with the London Conchord Ensemble, Ensemble Midvest, Monte Piano Trio and Fidelio Piano Trio performing in London, Dublin, Frankfurt and Denmark. Alongside a chamber music career Meghan appears as Guest Principal Viola with Orchestras such as BBC National Orchestra of Wales, the Royal Liverpool Philharmonic Orchestra, Opera North and the Royal Scottish National Orchestra. Highlights this year include performances of Mozart Concertante with Orion Symphony Orchestra in London and at the Aberystwyth music festival. Meghan is founder and Artistic Director of the Marylebone Music Festival June 24th-26th 2016.
Prof Jack Cuzick
Professor Jack Cuzick was awarded a Bachelor of Science degree in Mathematics and Physics in 1970 by the Harvey Mudd College and a PhD in Mathematics by Claremont Graduate School in 1974. He previously held positions at Oxford University and Columbia University, New York. Prof Cuzick is currently director of the Wolfson Institute of Preventive Medicine in London and also head of the Centre for Cancer Prevention, appointed as the John Snow Professor of Epidemiology at Queen Mary, University of London.
His current interests are in cancer epidemiology and clinical trials, with special interest in prevention and screening. He is a Fellow of the Royal Society, the Academy of Medical Sciences, the Royal Statistical Society, the Institute of Mathematical Statistics and an Honorary Fellow of the Royal College of Physicians. In 2007, he was chosen by Thompson Scientific as one of the twelve hottest researchers in all of science. He was awarded the AACR Cancer Prevention Prize in 2012 and the American Cancer Society Medal of Honor in 2015.
I Fagiolini, dir. Robert Hollingworth
Grounded in the classics of Renaissance and Twentieth-century vocal repertoire, I Fagiolini is renowned for its innovative and often staged productions of this music. It has staged Handel with masks, Purcell with puppets, and in 2004 premiered The Full Monteverdi, a ground-breaking dramatised account of the composer's Fourth Book of Madrigals (1603) by John La Bouchardière, since turned into a highly successful film shown all over the world. In 2006 I Fagiolini toured its South African collaboration Simunye and in 2009 created Tallis in Wonderland, a new way of hearing polyphony with live and recorded voices.
I Fagiolini's most recent recording for Decca Classics, Amuse-Bouche (French Choral Delicacies) was released in April 2016, was CD of the Month for Gramophone Magazine, and shortlisted for a Gramophone Classical Music Award. It includes the world premieres of Roderick Williams arrangement of the Adagio from Ravel Piano Concerto in G and Ode à la gastronomie with an accompanying film by Jean Françaix: "entirely fresh and unexpected, a recording that's a bit sexy, a bit silly and absolutely, unmissably superb." (Gramophone)
In 2011, I Fagiolini celebrated its 25th anniversary with a commission from Orlando Gough, The Spell, a semi-staged production of Purcell King Arthur with the English Concert, and the hugely successful world premiere recording of Striggio Mass in 40 Parts on Decca. The recording stayed at the top of the specialist classical chart for nearly four months and won the 2011 Gramophone Early Music Award and a Diapason d'or de l'année.
2012 featured a tour of Striggio Mass in 40 Parts, the group's Royal Albert Hall Prom debut, a new production for Opera North with shadow puppetry, The Little Match Girl Passion by David Lang, and the release of 1612 Italian Vespers (Gramophone CD of the Month) premiering multi-choir music by Viadana and a reconstructed Gabrieli Magnificat. It also saw the launch of yet another unlikely collaboration, How Like An Angel (HLAA), this time with Australian contemporary circus company, Circa. HLAA premiered as part of the Perth International Arts Festival, toured the UK and New York, and returned for its Norwegian premiere in 2016. 2014-15 included debuts at the new Sam Wanamaker Playhouse (Shakespeare's Globe), Carnegie Hall and I Fagiolini's first tour of Australia with Musica Viva, which included a new award-winning commission by Andrew Schultz and Timothy Knapman.
I Fagiolini's most recent immersive theatre project, Betrayal: a polyphonic crime drama, premiered at the Barbican in May 2015. Again conceived by John La Bouchardière, this immersive theatre work with dancers and singers was set in 'crime scenes' and used the unsettling music of Carlo Gesualdo.
Forthcoming projects and performances include a residency at St. Andrews Voices Festival, a return of Striggio 40 Part Mass to Florence, celebrations of Monteverdi's 450th anniversary (including L'Orfeo) and a new Decca Classics recording, Monteverdi 1640 Vespers for release in 2017.
Trio Dali - Piano Trio
Born from a friendship and a passion for the chamber music repertoire, Trio Dali came to international attention by winning top prizes in the Osaka International Contest in Japan (1st Prize and Gold Medal), Frankfurt - Germany (1st Prize), New York - United States (2nd Prize) and Vienna - Austria (3rd Prize, Audience Prize and Special Prize). At the same time, they received the prestigious Chamber Music Award from the Philharmonia Orchestra of London.
They had residencies with the Artemis Quartet, Augustin Dumay and occasionally Menahem Pressler at Chapelle Musicale Reine Elisabeth in Brussels and at the Universität der Künste in Berlin, Trio Dali appears in many European countries, Scandinavia, the Netherlands, Baltic, USA, Australia (Musica Viva) and Asia.
They have been invited to perform at the Berlin Philharmonic, the Vienna Konzerthaus, the Concertgebouw of Amsterdam, Southbank Centre in London, Tsuda Hall in Tokyo, 92nd Kauffman Hall in New York, Alte Oper Frankfurt, Laeizhalle Hamburg, Auditorium du Louvre, Radio France, Salle Pleyel in Paris, Great Guild in Riga, Palace of Fine Arts and Flagey Hall in Brussels, Izumi Hall in Osaka, Sydney Angel Place, Opera Garnier in Monaco and played in festivals of Verbier, Aix-en-Provence, Radio France in Montpellier, Schwetzingen, Meklenburg-Vorpommern La Folle Journée, Lourmarin, Wallonia, Saintes, Riga and Menton among others.
They also collaborate with prominent artists such as Maria João Pires, Augustin Dumay, Leif Ove Andsnes, Daniel Hope, Lawrence Power, Elizabeth, Jiang Wang, José Van Dam, Gabor Takacs-Nagy, or Thierry Escaich Gyorgy Kurtag and have performed with the Philharmonia Orchestra (London), Luxembourg Philharmonic Orchestra, Latvian National Symphony Orchestra, Sinfonia Varsovia and Symphonieorchester Vorarlberg (Austria).
The first two recordings of the Trio Dali appeared under the label Fuga Libera / Outhere received international critical acclaim. The first CD devoted to Ravel in 2009 was crowned with a Diapason d'Or disc of the Year 2009, Classica Choc, Choice France Inter, Resmusica Key, "Disco esceptionnal" Scherzo, Editors Selection BBC Music Magazine. The 2011 Schubert compendium was awarded a Gramophone Editor's Choice, Joker Crescendo, Supersonic Award, Pizzicato 5 Tuning Forks, 4 Stars Classica, 5 Stars Das Ensemble, Choice Music France. A new album dedicated to Mendelssohn Trios is forthcoming in May 2015 for the label Zig-Zag Territories (Outhere).
The trio's name refers to the precious marbles Asian Dali, the material that is progressively and fastidiously carved to produce works of art. This work, with thoughtful and creative construction, reflect the essential musical values of the trio.
The Dali Trio is in residence at the Singer-Polignac Foundation in Paris. The "Leverhulme Fellowship" as the Royal Academy of Music in London gave the trio a residence and a teaching load in the prestigious institution from 2008 to 2010.
Jack Liebeck plays the violin "Ex-Wilhelmj" by Giovanni Battista Guadagnini dated 1785 and Christian-Pierre La Marca, a cello Charles-August Miremont made in Paris in 1850.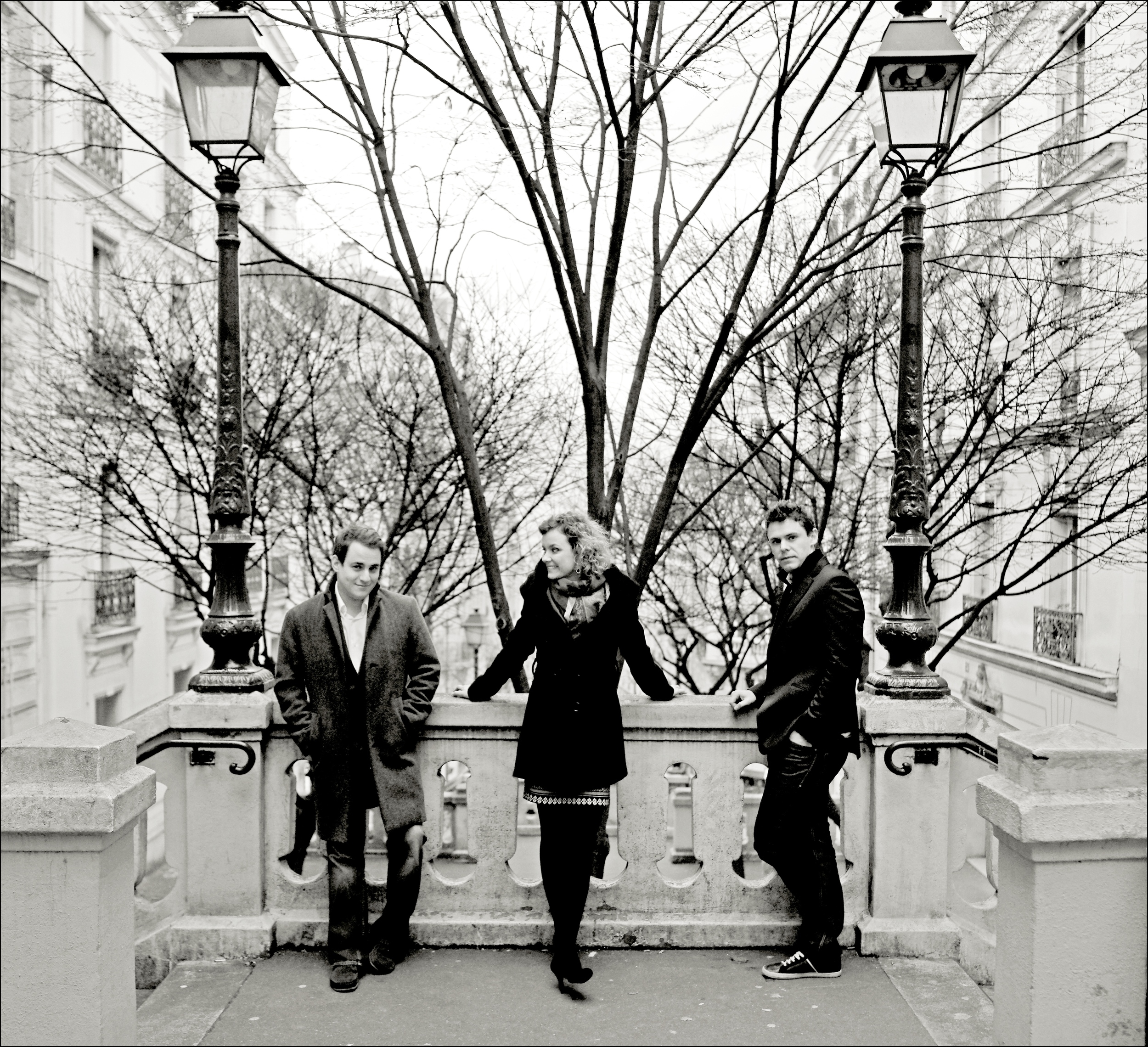 Katya Apekisheva - Piano
Katya Apekisheva is one of Europe's foremost pianists, in demand internationally as a soloist and chamber musician, and has been described by Gramophone Magazine as ' a profoundly gifted artist' who has 'already achieved artistic greatness'.
A finalist and a prize-winner at the Leeds Piano Competition and Scottish Piano Competition, Katya appeared as soloist with many of the world's leading orchestras including the London Philharmonic, The Philharmonia Orchestra, The Halle Orchestra, The Moscow Philharmonic, The Jerusalem Symphony, The English Chamber Orchestra and the Royal Philharmonic Orchestra. She has collaborated with such conductors as Sir Simon Rattle, David Shallon, Jan Latham-Koenig and Alexander Lazarev.
Her solo CD release of Grieg solo piano works on Quartz label in 2008 has received over-whelming critical acclaim. It was chosen by Classic FM as CD of the week and selected by Gramophone Magazine as Editor's Choice. It received a Rising Star Award in International Piano Magazine and was Critic's choice for the year 2008 in Gramophone Magazine.
Equally at home as a chamber musician, Katya collaborates with Janine Jansen, Natalie Clein, Maxim Rysanov, Jack Liebeck, Boris Brovtsyn, Alexei Ogrinchouk, Nicholas Daniel among others. In this capacity she is a regular guest at major chamber music festivals around the world. Katya also has a highly successful piano duo partnership with Charles Owen performing regularly at festivals and major London venues.

Born in Moscow into a family of musicians, she studied at the Gnessin Music School for exceptionally gifted children under Ada Traub and Anna Kantor (teacher of Evgeny Kissin). At the age of 12 Katya performed Mozart's Concerto No. 17 with the Gnessin School Orchestra which was recorded for Moscow Classical Radio. In 1992 Katya continued her studies at the Rubin Music Academy in Jerusalem with Irina Berkovich. There she won an America-Israel Foundation scholarship and was awarded second prize at the Young Talents Competition in Jerusalem. In 1994 Katya moved to London to study with Irina Zaritskaya at the Royal College of Music and in 1995 she was awarded President's Rose Bowl which was presented to her by HRH the Prince of Wales. In 1996, in addition to her success at the Leeds and Scottish Piano Competitions, Katya won London Philharmonic Soloist of the Year and the prestigious Terence Judd Award.

Recent highlights include performances at Utrecht (Netherlands), Ancona(Italy), Leicester, Oxford, Lincoln, City of London, Elverum (Norway) , Music in Country Churches Festivals and Berlin Spectrum Concert Series. She recently toured South Africa performing with all major orchestras there. Most recent performances include concertos with Santiago Philharmonic, Wiesbaden Orchestra, English Chamber Orchestra, Royal Philharmonic Orchestra and OFUNAM Orchestra (Mexico) and collaboration with Jan Latham-Koenig, Paul Watkins, Emmanuel Siffert and Jason Lai. In May 2012 Katya released a solo CD on Onyx label with works by Mussorgsky and Schostakovich to a high critical acclaim. This season highlights include Bach Solo recital at Kings Place, performances with Belcea quartet at the Wigmore Hall and Aldeburgh, recitals and recording projects with Jack Liebeck and Maxim Rysanov.
Amandine Savary - Piano
French pianist Amandine Savary after graduation from the Caen Conservatory in France was awarded a scholarship at the Royal Academy of Music of London to study under Christopher Elton and Alexander Satz (2003). She obtained her diploma with honours in 2007. She has also received some other scholarships. Currently she is studying a Masters Concert Project Degree at the Royal Academy of Music under Christopher Elton.

She has been selected from the Holland Music Sessions 2007 as New Masters on Tour 2008/2009 and made her debuts at the Amsterdam Concertgebouw, the Riga Blackheads House, the Bucharest Ateneul Roman Hall and the Suntory Hall in Tokyo. Amandine Savary has already appeared in prestigious international festivals and has performed in great concert halls, such as the Southbank Centre, the Wigmore Hall, the Bozar in Brussels, the Triangle in Rennes, and the Izumi hall in Osaka.
She loves chamber music and recently formed the Dali piano trio with her colleagues Vineta Sareika and Christian-Pierre La Marca. Her chamber music partners have also included Paul Neubauer (viola), Mats Lidström (cello), Tsuyoshi Tsutsumi (cello), André-Gilles Duchemin (flute), and Ronan Collett (baritone). The artist's future engagements include concerts at the Auditorium du Louvre, the Tallinn Concert Hall and the Flagey Concert Hall in Brussels.
Prof Brian Cox
Professor Brian Cox OBE began his career not as a physicist but as a rock star, when his band Dare signed a deal with A&M records in 1986. Dare recorded two albums and toured with Jimmy Page, Gary Moore and Europe before breaking up in 1992. Brian then joined D'Ream, whose song 'Things Can Only Get Better' was famously used by Tony Blair as the Labour Party election song in 1997. During the D'Ream years, Brian obtained a first class honours degree in physics from the University of Manchester and a PhD in High Energy Particle Physics at the DESY laboratory in Hamburg.
In 2005, Brian was granted a Royal Society University Research Fellowship and in 2009 became Professor of Particle Physics at the University of Manchester. He works at the CERN laboratory in Geneva, Switzerland on the ATLAS experiment at the Large Hadron Collider.
Brian has received numerous awards for his work in publicising science. Already a Fellow of the International Explorers Club, in 2006 he received the prestigious British Association Lord Kelvin award for his work in promoting science to the public. In October 2010, Brian visited Buckingham Palace to collect his OBE for his work in science. As well as influencing young people in the UK, his talks have inspired many audiences around the globe.
As an author, his books include 'Why Does E=mc2?' (DaCapo 2009), 'Quantum Universe: Anything that Can Happen Does' (Penguin 2011) and 'Wonders of the Solar System' (Harper Collins 2010), 'Wonders of the Universe' (Harper Collins 2011) and 'Wonders of Life' (Harper Collins 2013)
Brian is very much in demand as an international conference speaker and his comedy/science live shows with Robin Ince include 'Uncaged Monkeys' (2010), 'A Night of 200 Billion Stars' (2011) and their 'End of the World' show (21 December 2012).
Brian's ability to present science in an engaging manner makes him a popular television presenter, radio broadcaster and chat show guest. His credits include:
Wonders of Life – BBC2 (2013)
Stargazing Live – BBC2 (2011, 2012 & 2013)
A Night with the Stars – BBC2 (2011)
Wonders of the Universe – BBC2/Discovery US (2011)
The Infinite Monkey Cage – BBC Radio 4 (2009–current)
Wonders of the Solar System & Space Hoppers – BBC2/CBBC/Discovery US (2010)
Horizon (BBC2) – Can We Make A Star on Earth & Moon Landings (2009), What Time Is It, What On Earth Is Wrong With Gravity & The Six Billion Dollar Experiment (2007 & 2008)
Other presenting credits include: The Big Bang (BBC4), Archive Hour – The Feynman Variations, The Prime of Marin Mersenne, Einstein's Letters, In Einstein's Shadow (BBC R4), Sky at Night (BBC1), Comet Impact -Stardate (BBC1 & BBC2), End Day (BBC3), Moments of Genius (BBC4), The Bell (Teachers TV), Earth & Space (NOW), GCSE Bite Size Physics & Maths (BBC2).
Nicholas Daniel
Nicholas Daniel's long and distinguished career began when, at the age of 18, he won the BBC Young Musician of the Year Competition and went on to win further competitions in Europe. As one of the UK's most distinguished soloists as well as a highly successful conductor, he has become an important ambassador for music and musicians in many different fields. In recognition of this, he was awarded the prestigious Queen's Medal for Music.
Nicholas has been heard on every continent, and has been a concerto soloist with many of the world's leading orchestras and conductors, working under conductors such as Marin Alsop, Jiri Belohlavek, Sir Mark Elder, Edward Gardner, Oliver Knussen, Sir James MacMillan, Paul McCreesh, Sir Roger Norrington, Sakari Oramo, David Robertson and Mark Wigglesworth. In addition to his extensive experience in Baroque and 19th-century music, he is an important force in the creation and performance of new repertoire for oboe, and has premiered works by composers including Sir Harrison Birtwistle, Henri Dutilleux, Thea Musgrave, Nigel Osborne, John Tavener, Sir James MacMillan and Sir Michael Tippett. His recording of oboe concertos by Vaughan Williams and Sir James MacMillan was awarded the BBC Music Magazine Premiere Award in 2016.
He made his conducting debut at the BBC Proms in 2004 with Britten Sinfonia, of which he is an artistic associate and founder member. He has conducted many projects with the orchestra over 20 years, including BBC broadcasts, with repertoire ranging from the Strauss Metamorphosen and Finzi Dies Natalis with Ian Bostridge to the Britten Serenade, plus Mozart, Haydn and many new works.
As a conductor in Europe, he has strong associations with Scandinavia, having worked with the Jönköping Symphony Orchestra in Sweden, Lapland Chamber Orchestra, and Kristiansand Chamber Orchestra. Other European orchestras he has worked with include Spectrum, Berlin, (in the Kleine Saal of the Philharmonie), Budapest Strings and the New Symphony Orchestra Sofia. Operas he has conducted include Mozart's Zaide at the Kuhmo Festival and Britten's Noye's Fludde at the Townsville Festival, Australia.
He is Artistic Director of the Leicester International Festival. He teaches in the UK and in Germany, where is he Professor of Oboe at the Musikhochschule, Trossingen.
An active chamber musician, Nicholas is a founder member of both the Haffner Wind Ensemble and the Britten Oboe Quartet, whose debut disc of oboe quartets will be released on the Harmonia Mundi label early 2017. He also regularly works with the pianists Charles Owen and Julius Drake, and with many wonderful string quartets including the Carducci and Vogler quartets.
Nicholas Daniel is proud to play the world's first 'fair trade' oboe, certified by the Forest Stewardship Council and made especially for him specially by Marigaux in Paris.
Prof Bill David
Bill David has made significant contributions to the development of neutron and X-ray powder diffraction. Highlights include the comprehensive crystal-structure analysis of C60, and the accelerated determination of molecular crystal structures through his computer program, DASH. His theoretical work concerns the application of Bayesian probability theory in areas ranging from structural incompleteness to parametric data analysis.

Bill's materials focus is in energy storage, beginning with his research on lithium battery cathodes. More recently, he has worked on lightweight hydrogen-storage materials such as reversible imide-amide systems. Following his discovery of a new family of ammonia-decomposition catalysts, his main energy research interests are in materials that facilitate the safe and effective utilisation of ammonia as an energy vector.

Bill's awards include the IOP CV Boys Prize (1990), the inaugural British Crystallography Association Prize (2002), the European Society for Applied Physical Chemistry Prize (2006), one of three Bragg Lecture Awards (2013) marking the centenary of the discovery of X-ray diffraction, and the 2015 RSC John B Goodenough Award recognising exceptional and sustained contributions to materials chemistry.
Stephen Johnson
Stephen Johnson studied at the Northern School of Music, Manchester, under Alexander Goehr at Leeds University, then at Manchester University. Since then he has written regularly for The Independent and The Guardian, and was Chief Music Critic of The Scotsman (1998-9). He has also broadcast frequently for BBC Radio 3, 4 and World Service, including a series of 14 programmes about the music of Bruckner for the centenary of the composer's death (1996). He is the author of Bruckner Remembered (Faber 1998) and studies of Mahler and Wagner (Naxos 2006, 2007), and is a contributor to The Cambridge Companion to Conducting (CUP 2004). He also presents Radio 3's Discovering Music and is a regular contributor to the BBC Music Magazine. In 2003 Stephen was voted Amazon.com Classical Music Writer of the Year. His radio documentary, Shostakovich: Journey into Light, was nominated for a Sony Award in 2007. In 2009 his radio documentary Vaughan Williams: Valiant for Truth, won a Sony Gold Award.
Kaupo Kikkas
Kaupo Kikkas is an Estonian music and fine art photographer who was born in 1983. He received formal training in photography at Finland's Visual Arts Institute, but he attributes his award-winning classical music portraits to his education in that field (clarinet, sax, and voice).
He has concentrated on fine art photography for twelve years. Although based in Northern Europe, he frequently works in London, Berlin and in the US, as well annual projects in the Amazon rainforest.
His personal projects include a study of graveyards, a portrait series of shale miners, and images of a lost cinema in the Egyptian desert, which received wide exposure in the international media.
He has photographed a number of book- and classical music album covers, and his work often appears in magazines. He was named best commercial portrait photographer at the WPPI Las Vegas 16x20 print competition in 2013, and was honored as the best Estonian portrait photographer in 2011 (Baltic's Photography Festival)
When not working he can be found camping (and photographing) in Lapland. He occasionally still picks up a saxophone and, after a few drinks, has been known to sing.
Simon Blendis
Simon Blendis enjoys an international career as a chamber musician, soloist and orchestra leader. He has been the violinist with the Schubert Ensemble since 1995, with whom he has performed in over thirty different countries, recorded over twenty CDs of music ranging from Brahms to Judith Weir, made frequent broadcasts for BBC Radio 3 and appeared regularly at Europe's major venues such as the Wigmore Hall in London and the Concertgebouw in Amsterdam. In 1999 the group won the prestigious Royal Philharmonic Society Award for best chamber group, for which it was shortlisted again in 2010.
Alongside his work in the Ensemble, Simon has shared the position of First Concertmaster with Orchestra Ensemble Kanazawa in Japan since 1999, and has recently been appointed Concertmaster of the London Mozart Players, the UK's oldest chamber orchestra. He is also in demand as a guest concertmaster: he has appeared with most of the UK's major orchestras as well as the Mahler Chamber Orchestra, the RTE National Symphony Orchestra and the Basque National Orchestra. In 2016 alone he performed as guest concertmaster with the Philharmonia Orchestra, the Royal Philharmonic Orchestra, the BBC Symphony Orchestra, the BBC Philharmonic Orchestra, the BBC Concert Orchestra, and as guest-director and soloist with the Academy of St. Martin-in-the-Fields.
A keen exponent of new music, Simon has given over 50 first performances, and has had new pieces written for him by, amongst others, Tansy Davies, Stuart Macrae, John Woolrich and jazz legend Dave Brubeck. In 2013 he premiered a new violin concerto by David Knotts.
As a soloist he has performed and recorded with the Philharmonia Orchestra, Royal Philharmonic Orchestra, English Chamber Orchestra, Bournemouth Symphony Orchestra and the BCMG in the UK and with Orchestra Enesmble Kanazawa in Japan, with whom he has recorded Vivaldi's Four Seasons for the Warner Japan label.
Katherine Butler
Katherine Butler is a Clinical Specialist in Hand Therapy who enjoys combining her love of music with her clinical knowledge of the hand and upper limb. Her main areas of interest are hypermobility, musicians' injuries and task specific dystonia. As a trained flautist herself, Katherine has gained valuable insight into the life and pressures facing musicians.
Katherine gained her Accredited Hand Therapist award in 2003 and has held several posts within the NHS and private hospitals establishing and leading Hand Therapy units. In 2006 Katherine founded her clinic, London Hand Therapy, where she has earned a strong reputation as a leading specialist in performing arts medicine.
Katherine's research, primarily in the area of performing arts medicine, has been published widely; she has written and co-authored articles for peer-reviewed journals including Hand Therapy, Journal of Hand Therapy, Brain, Neurology, Journal of Neurology, Neurosurgery and Psychiatry and The Journal of Neuroscience. Katherine also co-authored the chapter 'Assessment and Treatment for the Upper Extremity in Instrumental Musicians' in the 2011 edition of 'Rehabilitation of Hand and Upper Extremity.'
Katherine holds appointments at University College London as an Honorary Lecturer and at Plymouth University as an Honorary Associate Professor. In 2013 she was awarded the prestigious Natalie Barr Award by the British Association of Hand Therapist for her achievements in hand therapy.
The Myrthen Ensemble
Described by The Telegraph as 'the crème de la crème of young British-based musical talent', and praised in BBC Music Magazine for their 'irresistible combination of arresting programing and vocal flair assembled around pianist Joseph Middleton', the newly formed Myrthen Ensemble brings together rising stars in the world of art-song and Lieder. The founder members were Mary Bevan, Clara Mouriz, Allan Clayton, Marcus Farnsworth and Joseph Middleton and they very much enjoy working alongside other outstanding young guest singers.
The group takes its name from the composition Robert Schumann wrote as a wedding present for his wife Clara in 1840. Myrtles have for centuries been seen as the German symbol of marriage and their modest form seems an apt image for the relationship between words and music, singer and pianist, imagination and sound and performer and audience. The vignette the group use to display their name has been designed using the 'ornamental binding' which Schumann's original score carried. Delving into the treasure chest that makes up the canon of the song repertoire, The Myrthen Ensemble explores all areas of art-song through illuminating and thoughtful programming.
In their first seasons together the Myrthen Ensemble enjoyed performances at Snape Maltings as part of an Aldeburgh Festival residency, broadcast for BBC Radio 3, and gave a triumphant launch concert in London: "For sheer joy – for youthful panache and heartfelt commitment – nothing I have experienced musically this year comes near to matching this lovely soirée... there was no mistaking its exceptional musicality – every phrase was coloured and shaped, everything emotionally felt" (Rupert Christiansen, The Telegraph). They have gone on to perform at the Wigmore Hall, as well as for BBC Radio 3 from the Bath MozartFest, Leeds Lieder, Newbury Spring, Norwich and Norfolk, Wimbledon, Northern Aldborough and St Magnus Festivals. Future seasons see them appear at Amsterdam's Concertgebouw and at the Musée d'Orsay in Paris. The individual members can be heard in the world's finest opera houses, musical centres and on numerous award-winning recordings. Their début CD, Songs to the Moon, was released in 2016 on the Signum label.