Prof Jim Al-Khalili
Jameel Sadik "Jim" Al-Khalili OBE (born 20 September 1962) is a British theoretical physicist, author and broadcaster. He is currently Professor of Theoretical Physicsand Chair in the Public Engagement in Science at the University of Surrey. He has presented a number of science programmes on BBC television and is a frequent commentator about science in other British media. In 2014 Al-Khalili was named as a RISE (Recognising Inspirational Scientists and Engineers) leader by the UK'sEngineering and Physical Sciences Research Council (EPSRC). He was President of the British Humanist Association between January 2013 and January 2016.
In 1989, Al-Khalili was awarded a Science and Engineering Research Council (SERC) postdoctoral fellowship at University College London, after which he returned to Surrey in 1991, first as a research assistant, then as a lecturer.[11] In 1994, Al-Khalili was awarded an Engineering and Physical Sciences Research Council (EPSRC)Advanced Research Fellowship for five years,[12] during which time he established himself as a leading expert on mathematical models of exotic atomic nuclei. He has published widely in his field.[3][13][14][15][16][17]
Al-Khalili is now a professor of physics at the University of Surrey, where he also holds a chair in the Public Engagement in Science.[18] He has been a Trustee (2006-2012) and Vice President (2008-2011) of the British Science Association.[19] He also held an EPSRC Senior Media Fellowship.[12]
Al-Khalili was awarded the Royal Society Michael Faraday Prize for science communication for 2007[20] and elected an Honorary Fellow of the British Association for the Advancement of Science. He has been a Fellow of the Institute of Physics since 2000, when he also received the Institute's Public Awareness of Physics Award.[21]He has lectured widely both in the UK and around the world, particularly for the British Council. He is currently a member of the British Council Science and Engineering Advisory Group,[22] a member of the Royal Society Equality and Diversity Panel,[23] an external examiner for the Open University Department of Physics and Astronomy, a member of the Editorial Board for the open access Journal PMC Physics A, and Associate Editor of Advanced Science Letters. He is also a member of the Advisory Committee for the Cheltenham Science Festival. In 2007, he was a judge on the BBC Samuel Johnson Prize for non-fiction and has been a celebrity judge at the National Science & Engineering Competition Finals at The Big Bang Fair. He was appointed Officer of the Order of the British Empire (OBE) in the 2008 Birthday Honours.[25] In 2013 he was awarded an Honorary Degree (DSc) from the University of London.
As a broadcaster, Al-Khalili is frequently on television and radio and also writes articles for the British press.[26][27] In 2004, he co-presented the Channel 4 documentary The Riddle of Einstein's Brain, produced by Icon Films.[28] His big break as a presenter came in 2007 with Atom, a three-part series on BBC Four about the history of our understanding of the atom and atomic physics.[29] This was followed by a special archive edition of BBC Horizon, The Big Bang.[30] In early 2009, he presented the BBC Four three part series Science and Islam about the leap in scientific knowledge that took place in the Islamic world between the 8th and 14th centuries.[31] He has contributed to programmes ranging from Tomorrow's World, BBC Four's Mind Games, The South Bank Show to BBC One's Bang Goes the Theory.[32] In October 2011, he began a programme on famous contemporary scientists on Radio Four, called The Life Scientific.[33] The first of this series featured his interview with Sir Paul Nurse.[34]
In 2004, Al-Khalili was chosen as one of twenty-one "Faces of UK Science" for an exhibition in London's National Portrait Gallery.[35]
In 2010, Al-Khalili presented a feature on the Doctor Who DVD of The Time Monster, entitled Between Now... and Now!, discussing the science behind time travel in that particular story.[36] He presented a three-part BBC Four series on the history of chemistry called Chemistry: A Volatile History, which was nominated for a BAFTA award, as well as a documentary on chaos theory called The Secret Life of Chaos. He is also one of several presenters on Genius of Britain, a five-part series for Channel 4 shown in 2010, along with Prof. Stephen Hawking, Prof. Richard Dawkins, Sir James Dyson and Sir David Attenborough.[37]
Al-Khalili is a regular guest on BBC Radio 4's In Our Time, presented by Melvyn Bragg.[38] He has been a guest on Start The Week[39] and the Today programme. In April, 2009, he presented a three-part series called The Secret Scientists for the BBC World Service.[40] He was the Desert Island Discs guest on 14 February 2010.
Al-Khalili also hosts a regular "Jim meets..." interview series at the University of Surrey, which is published on the university's YouTube channel. Guests have included Sir David Attenborough, Lord (Robert) Winston, Professor Brian Cox and Rowan Williams, Archbishop of Canterbury.[41]
In 2011, Al-Khalili hosted a three-part documentary series on BBC Four entitled Shock and Awe: The Story of Electricity.[42]
In January 2012, Al-Khalili presented a Horizon special on BBC 2, which examined the latest scientific developments in the quest to discover the Higgs Boson, with preliminary results from the Large Hadron Colliderexperiment at CERN suggesting that the elusive particle does indeed exist. In October that same year, he started presenting "The Life Scientific" on BBC Radio Four,[33] a programme in which celebrated living scientists are interviewed; the first was Sir Paul Nurse.[43] he has since interviewed a series of notable scientists, including Richard Dawkins, James Lovelock, Steven Pinker, Martin Rees, Jocelyn Bell Burnell, Mark Walport and Tim Hunt.
Sara Trickey
Sara Trickey brings her "beautifully refined tone" (Musical Opinion) and her "fiery and passionate" performance style (The Strad) to her award-winning career as both solo violinist and chamber musician. She studied at the Royal College of Music, at Cambridge University (where she achieved a double starred First) and at the San Francisco Conservatory of Music as a Scholarship Student of Camilla Wicks. She has also been a regular participant at the International Musicians' Seminar at Prussia Cove, and is the violinist in the Odysseus Piano Trio.
Sara performs regularly with the pianist Daniel Tong and their duo was awarded Selected/Recommended Artist status in 2014 under theMaking Music/NFMS scheme. She has also played in recent years with Stephen Kovacevich, Tom Poster, Roger Vignoles and Iwan Llewellyn-Jones. As winner of the Grace Williams Memorial prize she has given recitals at St David's Hall in Cardiff, and she has also performed on many occasions at the Purcell Room, the Royal Opera House, King's Place and at numerous festivals and music societies. She performed at the Legion of Honour in San Francisco as a winner of the Heifetz Guarnerius Award from the San Francisco Conservatory of Music. Her performances in the UK also include broadcasts on BBC Radio 3 and Welsh television. In her duo with Andrew Watkinson, leader of the Endellion Quartet, she continues to explore the repertoire for two violins, appearing for example at Kettles Yard, Cambridge and at the Lichfield Festival.
As an experienced concerto player Sara Trickey has performed most of the major repertoire for violin and orchestra. She has performed concertos with the City of London Sinfonia, the Orchestra of St John's Smith Square under John Lubbock, the New London Soloists Ensemble, the South Bank Sinfonia, the Haydn Chamber Orchestra, the Welsh Sinfonia and many others. She was also the soloist in the Mendelssohn concerto with the Cardiff Philharmonic on tour in France and was the featured violinist at the Presteigne Festival in 2007. She returned to Presteigne in 2011 and again in 2013 when she performed a new concerto for violin, viola and orchestra written for her by David Matthews.
She has recently recorded Schubert's Sonatinas with the pianist Daniel Tong and the Rondo in A minor with the Callino String Quartet for the Champs Hill label, as well as all the violin sonatas by William Mathias for Naxos with pianist Iwan Llewelyn-Jones – the first time these pieces have been recorded. She has a strong interest in contemporary music, and the violin and piano piece Adonis was written for her by David Matthews.
As a chamber musician Sara Trickey was leader of the Bronte string quartet between 2001 and 2006. The quartet were prize-winners at the 2005 international competition in Cremona and won first prize at the Royal Overseas League competition in 2003. They performed at many of the UK's major venues and festivals. She has led many other ensembles, including the Orchestra of St Johns and Independent Opera. She also teaches the violin at Junior Guildhall.
Sara Trickey lives in London with her husband and two children, Leo and Anna.
Clement Dufour
Clément Dufour was born in 1987 in Versailles close to Paris. He was still very young when he was given his first flute and soon developed a real passion for the instrument.
From 1995 until 2003 he studied the flute at the Regional Music Academy of Rueil-Malmaison, the city where his family lives, in the class of Pascale Feuvrier and Philippe Pierlot and was awarded a Prize of Excellence.
Clément entered the National Music and Dance Academy of Lyon (CNSMD) in Sept 2003 in the class of Philippe Bernold and Emmanuelle Reville where he got first price in June 2007. He also took part in a summersemester class conducted by Benoît Fromanger in the "Hanns Eisler" Hochschule in Berlin.
Clement has won numerous competitions : in 2001 the 1st Prize of the European Music Competition in Picardy; in 2002 1st Prizes of the Bellan competition , of the National Competition for Young Flutists and of the UFAM competition. In April 2004 he won second Prize at the second «Internationaler Rotary Musikförderpreis» in Nüremberg (Germany) and in October, of the same year was a finalist in the third European Young Concert Artist in Paris. In April 2005 he was awarded second Prize at the third International Flute Competition, Cracow – 2005. In october 2005 in Paris, he won the 1st Grand Prize of the 7th International Jean-Pierre Rampal flute competition, the world's foremost flute contest. Youngest contestant among four finalists, Clement stood out in the concerto for flute and orchestra in D major by Mozart and in the concerto for flute and orchestra by Andre Jolivet.
He plays in many countries (France, Germany, Switzerland, Italy, Tunisia, Algeria, Egypt, Jordania, Japan, England, USA, ...) for different festivals or events with artists such as Isabelle Perrin, Laetitia Bougnol, Florence Boissolle, Philippe Bernold, Shigenori Kudo, Marc Coppey, Antoine Pierlot, Tristan Pfaff, Anneleen Leenaerts, Emmanuel Ceysson, Nemanja Radulovic, the Modigliani quartet, the Psophos quartet, the Atelier Ostinato orchestra, the Bernard Thomas Orchestra …
Clement was nominated « révélation classique » by Adami for year 2006 and was 2007 "Declic Program" laureate of Cultures France. He is actively supported by the Swiss Global Artistic Foundation.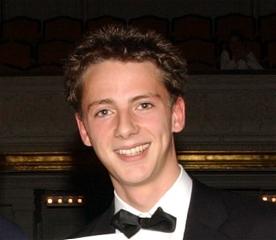 Gérard Caussé - viola
Born in Tolouse, Gérard Caussé is as recognized for his performances as for his pedagogical feature. What is more, he is one of the few violinists who have managed to bring out the viola as a solo instrument at the same level as other instruments such as the violin or the piano, in the same way William Primrose did a century ago.
Gérard Caussé obtained international relevance in the mid seventies as Ensemble Intercomteporain foundator member and soloist, conducted by Pierre Ovules. At the same time he continued developing his violin repertoire, playing concertos from contemporary composers such as Philippe Hersant or Katsuhiro Oguri, who dedicated their pieces to him.
He has performed as a soloist with orchestras like the Orchestre National in France, Radio France Philharmonic, Montpellier Philharmonic, Orchestre de la Suisse Romande, Luxembourg Philharmonic or the Symphony Orchestra in Sao Paulo, amongst many others. He has played under the baton of prestigious conductors such as Charles Dutoit or Kent Nagano, and with soloists like Gidon Kremer, Maria João Pires, Paul Meyer or François-René Duchable. Between 2002 and 2004 he was the Artistic Director of the Toulouse National Chamber Orchestra.
His repertoire covers all the way form baroque music to Bruch, Berlioz, Bartok, Stravinsky, Britten or Mozart, who he considers "the first to understand the intention and singularity of the viola".
His international recognition can be revealed taking a look at his extended discography: more than thirty five recordings for renowned labels such as Deutsche Grammophon, Philips, EMI o Erato. He has earned notorious awards like the Fondation de la Vocation, Prix Sacem, Grand Prix du Disque, Prix Gabriel Fauré or the Academie Charles Cros Prize.
Gérard Caussé plays a viola made by Gasparo da Salo in 1560, and is professor of the prestigious Escuela Reina Sofía in Madrid.
Dimity Hall
Dimity Hall is privileged to enjoy an exciting career centred on her love of chamber music. As a member of both the Goldner String Quartet and of the Australia Ensemble @UNSW, she has participated in many highly acclaimed recordings, festival appearances and international tours.
In 2002, Dimity made her solo debut with the Sydney Symphony Orchestra, performing Vaughan Williams' The Lark Ascending, a work she went on to record for ABC Classics. She has since appeared as soloist in the SSO's Masters Series, with the Canberra Symphony Orchestra and with the Camerata of St Johns in Brisbane.
Dimity graduated with a Bachelor of Music degree from the Sydney Conservatorium of Music before completing two years of postgraduate study with Herman Krebbers in Amsterdam on a Netherlands government scholarship. (She is amongst a small number of his former students invited to contribute to a special publication on his teaching). During that time she toured and recorded as a casual member of the Royal Concertgebouw Orchestra under major conductors and performed in recital in the Concertgebouw Kleine Zaal as prizewinner of the coveted Zilveren Vriendenkrans Award.
She returned to Australia in 1989 as Principal Second Violin with the Australian Chamber Orchestra and has been that orchestra's Guest Concertmaster and soloist on several occasions.
Dimity's association with the Australia Ensemble began in 1986 with frequent guest appearances. Her outstanding contributions led to the creation of a seventh core position from 1992.
As a member of the Goldner String Quartet, she has undertaken many special projects, including the complete Beethoven Quartet Cycle for Musica Viva, a major retrospective of 20th century quartets, a national tour with didgeridoo artist William Barton, and several appearances at London's Wigmore Hall and prestigious UK and European festivals.
Dimity was a member of the jury for the 2003 Melbourne International Chamber Music Competition. In recent years Dimity has appeared as Guest Concertmaster with the Melbourne and Adelaide symphony orchestras and with the Australian Opera and Ballet Orchestra.
Dimity plays on a Nicolo Gagliano violin.
Dene Olding
Dene Olding, trained at the Juilliard School in New York, winner of a Churchill Fellowship for advanced studies and one of Australia's best-known instrumentalists, has won many awards including that of Bronze Medallist of the Queen Elisabeth of Belgium International Violin Competition. He has had a distinguished career as a soloist in Australia, New Zealand and the USA, performing over forty concertos, including many world premieres.
His recording of Ross Edwards' Maninyas was the winner of the 1994 ARIA award for best classical recording and the Cannes award. He joined the Australia Ensemble @UNSW in 1982 and was also at that time leader of the Australian Chamber Orchestra. He is first violinist of the Goldner String Quartet, Concertmaster of the Sydney Symphony Orchestra and often directs SSO's Mozart concert series at City Recital Hall Angel Place.
Dene is Artistic Advisor to the Michael Hill International Violin Competition and has served as a juror on other international competitions. He is also in demand as soloist and director with other Australian orchestras and combines a busy schedule of performing, touring and recording with his family life in Sydney.
In 2010 he was soloist with the Sydney Symphony and Vladimir Ashkenazy at the Edinburgh Festival and in 2011, he gave the world premiere of Carl Vine's Violin Concerto with the Australian Youth Orchestra.
He plays a fine Joseph Guarnerius violin made in 1720.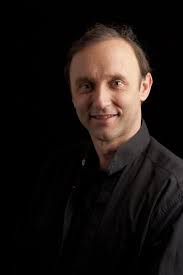 Goldner String Quartet
Celebrating their 20th Anniversary Season in 2015, the Goldner String Quartet has widespread and long-standing recognition for excellence, as not only Australia's pre-eminent string quartet but as an ensemble of international significance, favourably compared with the best in the world. Launched for the 1995 season, and still retaining all four founding members, this is an outstanding achievement, which is unique in the history of string quartets in Australia.
The players are well known to Australian and international audiences through performances, recordings and their concurrent membership of the Australia Ensemble @UNSW. All members have occupied principal positions in organisations such as the Sydney Symphony Orchestra and Australian Chamber Orchestra.
In 1997 the Goldner String Quartet made its debut at the Wigmore Hall in London. Unanimous audience and critical acclaim has ensured the Quartet's regular return invitations to London and major festivals in the UK, Europe and the Asia Pacific region. In 2001 the Quartet made its American debut with concerts at the prestigious 92nd St Y in New York, and in Washington DC. Closer to home, the Goldner String Quartet has performed in China, Korea, Singapore and Brunei and has undertaken several extensive tours of New Zealand.
The Quartet regularly appears at leading music festivals around Australia, including Music in the Hunter where they been the resident musicians for over 20 years and at the Australian Festival of Chamber Music where their long-term involvement has recently been formally recognised with the title of Quartet in Residence. The Huntington Estate Music Festival, Musica Viva's Sydney Festival, and the Coriole Festival to name a few, are regular features of Goldners' calendar.
Special projects have included a major retrospective of 20th-century string quartets for the Adelaide Festival in 2000 and in 2004 their first complete Beethoven String Quartet Cycle in Sydney for Musica Viva (recorded live).
The Quartet's appearances in the 2011 City of London Festival drew capacity audiences and unanimous praise from UK critics, and were broadcast on the BBC. New works have been regularly commissioned for the Goldner String Quartet from Australia's leading composers.
The Goldner's live recordings of the complete Beethoven String Quartet cycle, released on ABC Classics won the 2009 Limelight Award for Best Classical Recording. The Quartet has numerous recordings for the prestigious UK label, Hyperion; each disc highlights string quartets and piano quintets of a different composer (Bloch, Bridge, Dvořák, Elgar, Harty, Taneyev, Arensky, Vierne and Pierné to date) with pianist Piers Lane. Universal rave reviews have followed, including Diapason D'Or, Editor's Choice in Gramophone magazine and BBC Music Magazine, as well as finalist for the BBC Music Magazine's Chamber Music Award in 2009. Also released are the complete quartets of Szymanowski and Stravinsky on Naxos, and the complete quartets of Carl Vine on ABC Classics. The Goldners had a close working relationship with Peter Sculthorpe; 3 volumes of his Quartets are recorded on the Tall Poppies label and the Goldners own DVD documentary, The Quartets, recorded with Peter Sculthorpe has recently been released by ABC Classics.
Strongly committed to teaching the next generation of string quartets, the Goldners have mentored young ensembles through programs of the Australian Youth Orchestra, Musica Viva and the Sydney Conservatorium.
The Goldners own special projects continue to be distinctive; theirmulti-media Sculthorpe Project and Sydney's Sister Cities world tour being the current focus.
In recognition and celebration of their 20th Anniversary, the Goldner String Quartet will undertake a nationwide tour in April – May, for Musica Viva's International Concert Series.
Goldner String Quartet :
Dene Olding (violin)
Dimity Hall (violin)
Irina Morozova (viola)
Julian Smiles (cello)
Catrin Finch
International welsh harpist, Catrin Finch, is one of the most accomplished harpists of her generation. Since her inspiration to learn the harp at the age of five, she has beendelighting audiences with her performances in the UK and worldwide. Her rise to prominence started almost immediately. From achieving the highest mark in the UK for her Grade 8 exam at the tender age of nine, she went on to study at The Purcell School and the Royal Academy of Music, and in 2000 – 2004, she had the honour of reviving the ancient tradition of Royal Harpist to H.R.H, the Prince of Wales, last held in 1873.
Since then, her musical journey has blossomed, appearing with the world's top orchestras around the world and recording for most of the major international recording companies. Since her first recording of Bach's Goldberg Variations for the Deutsche Grammophon label in 2007, she has recorded three further albums for the label including the best selling "Blessing", which featured her own composition Celtic Concerto and works by multi-award winning composer John Rutter.
In 2013 Catrin Finch collaborated with Senegalese kora player Seckou Keita on a record celebrating the harp traditions of Wales and West Africa, which has been outstandingly well received, winning the 2014 Album of the Year in both Froots and Songlines magazines, and sitting atop the World Music charts for a number of weeks. Catrin and Seckou toured the album, entitled "Clychau Dibon", in Europe and the U.S. to rave reviews.
2015 sees the release of Catrin's new self composed album entitled "Tides", on her new label 'Acapela'. This new release marks the first time Catrin's own compositions have appeared as a body of work on stage and on record, revealing a new side to her exceptional musicality, including her piano skills for the first time on this album. Growing up on the West coast of Wales, Catrin cites her childhood by the sea as her main influence on her creativity. She has recently started supporting the International Development charity Water Aid, and has gifted Changing Tides, one of the tracks on her new album, to support the organisation's work to bring safe water and sanitation to some of the world's poorest communities. Her ensemble will be touring the UK in May and October to support the album.
Known for her work within the community and with the younger generation, Catrin is committed to promoting the harp and classical music in general to a new and wider audience. Her now successful annual Academi Catrin Finch Academy Summer Harp School and Annual Harp Fun Day gives students from around the world an unique opportunity to study and play with Catrin and her former harp teacher Elinor Bennett.
Catrin lives in Cardiff, Wales with her 2 young daughters and husband, with whom she runs a successful concert venue and recording space – Acapela.
Julian Smiles
Julian Smiles is one of Australia's leading cellists. With a career based in chamber music, and extending with great success into solo as well as orchestral playing, his schedule sees him performing and recording extensively both in Australia and overseas.
Julian studied with Nelson Cooke at the Canberra School of Music and with Janos Starker at Indiana University, rapidly establishing a position of prominence among young Australian musicians with successes in various major competitions and concerto appearances with youth and symphony orchestras around Australia. By the age of 20 he had performed as soloist in the Dvorak, Elgar and Shostakovich concertos, the Brahms Double Concerto, and the Tchaikovsky Rococo Variations.
Julian has occupied many of the most prestigious positions in the Australian classical music scene. He was for several years Principal cellist with the Australian Chamber Orchestra, and has performed frequently as guest Principal cello with the Sydney Symphony Orchestra, the Tasmanian Symphony Orchestra, and the Australian Opera and Ballet Orchestra. In 1991 he was invited to join the Australia Ensemble, the University of New South Wales' acclaimed resident chamber music ensemble, and in 1995 formed the highly successful Goldner String Quartet with Ensemble colleagues Dene Olding, Irina Morozova and Dimity Hall. These groups continue to be regarded as representing the pinnacle of chamber music in the country, and the Goldner Quartet in particular has established an international reputation with rave reviews of their recordings and recent performances in the UK.
In the last few years Julian has enjoyed an increasing profile as a soloist, and has performed concertos with several orchestras in Sydney, the Canberra Symphony Orchestra and the Melbourne Symphony Orchestra. In 2012 Julian gave the premiere performance of new concerto by Mark Isaacs with the Ku-ring-gai Philharmonic, and in 2013 will perform the Brahms Double Concerto in Sydney with his wife Dimity.
Julian is also in demand as a teacher, and has tutored gifted young musicians individually and as chamber groups at the Australian National Academy of Music in Melbourne, and for the Australian Youth Orchestra, and has held teaching positions at the Canberra School of Music and Australian Institute of Music. He has just been appointed Lecturer in cello at the Sydney Conservatorium, and will take that position in July 2013.
Julian plays on an 1827 Lorenzo Ventapane cello.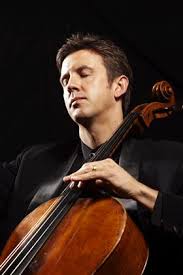 Charles Owen
Charles Owen is recognised as one of the finest British pianists of his generation with an extensive series of performances and recordings to his name.
Charles has appeared at London's Barbican and Queen Elizabeth Hall and regularly gives recitals at the Wigmore Hall and Kings Place. Internationally he has performed at the Lincoln Center, Weill/Carnegie Hall, the Brahms Saal in Vienna's Musikverein, the Paris Musée d'Orsay, and the Moscow Conservatoire.
His chamber music partners include Adrian Brendel, Nicholas Daniel, Augustin Hadelich, Chloë Hanslip, Julian Rachlin and Mark Padmore as well as the Carducci, Elias, Takács and Vertavo Quartets. In addition he has an established piano duo partnership with Katya Apekisheva with whom he has recorded the duo versions of Stravinsky's Rite of Spring and Petrushka
Charles studied in London at the Yehudi Menuhin School, the Royal College of Music with Irina Zaritskaya and later furthered his studies with Imogen Cooper and Valeria Szervánszky. He has won numerous awards, including the Silver Medal at the Scottish International Piano Competition (1995) and the 1997 Parkhouse Award with the violinist Katharine Gowers. A regular guest at many leading festivals such as Aldeburgh, Bath, Cheltenham, Leicester and West Cork , Charles has also performed concertos with the Philharmonia, Royal Scottish National, London Philharmonic and the Moscow State Academic Symphony orchestras.
Charles' solo recordings include discs of piano music by Janácek, Poulenc and the complete Nocturnes and Barcarolles by Fauré. Together with Natalie Clein, he has recorded cello and piano sonatas by Brahms, Schubert Rachmaninov and Chopin for EMI.
Charles Owen is a Professor of piano at the Guildhall School of Music and Drama in London.
Irena Morozova
Irina Morozova, one of Australia's leading violists, has been principal viola in the Australian Chamber Orchestra, guest principal of the Sydney Symphony Orchestra and principal viola of the Elizabethan Trust Orchestra. She is a foundation and current member of both the Australia Ensemble @UNSW and the Goldner String Quartet . With these two groups she has performed in nearly 30 countries around the world and has recorded extensively – particularly for the Hyperion Label in the UK and for Tall Poppies and ABC Classics in Australia.
After studies with Richard Goldner and Robert Pikler at the NSW State Conservatorium of Music, she undertook advanced studies and work in Europe and the USA before returning to Australia. She has regularly appeared as a soloist with major Australian and New Zealand orchestras. A member of distinguished chamber music juries, she presided on the juries of the Shostakovich International String Quartet Competition in St Petersburg, Russia, the Melbourne International Chamber Music Competition and was invited to perform and adjudicate at the Lionel Tertis International Viola Competition on the Isle of Man. Irina has recently been a frequent guest principal with the Hong Kong Philharmonic Orchestra.
She is married to violinist Dene Olding who is concertmaster of the Sydney Symphony and also a member of the Australia Ensemble and Goldner String Quartet. They have had a double concerto written for them by Richard Mills and have performed solos together with many orchestras.They live in Sydney with their son, Nikolai.
Irina plays a viola made for Richard Goldner by A.E. Smith of Sydney in 1947.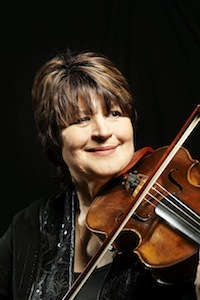 Phronesis
Scandinavian/British jazz trio Phronesis have the ability to excite, inspire and move people in a way that few bands are able to do. Formed in 2005 by Danish double-bass player Jasper Høiby, their charismatic live performances have captured the hearts and minds of audiences worldwide and prompted Jon Newey (Editor of Jazzwise Magazine) to describe them as "the most exciting and imaginative piano trio since EST".

2015 - "Ten years on the road, and Phronesis are established as one of the great trios. Three players, moving as one – head, heart and hands." – London Jazz News. The trio began their tenth anniversary year with a 6-date Music Network tour of Ireland, followed by a spring tour in Germany and Switzerland. In May the trio performed their 'Pitch Black' project for a sold-out show at Cheltenham Jazz Festival, where Jazzwise described their "deep, almost uncanny empathy that stands them apart from any other piano trio in Europe."
In the summer, the band returned for the third time to the Canadian festival circuit, performing at Montreal and Vancouver Jazz Festivals.
Following performances in Germany, Austria, the UK, Belgium, Luxembourg & the Ukraine in the autumn, the band recorded their sixth album at the renowned Abbey Road studios in London (due for release on Edition Records in spring 2016). In November the trio celebrated their tenth anniversary at Sendesaal Frankfurt and the London Jazz Festival with a special project, for which UK composer/arranger Julian Argüelles created innovative arrangements of the trio's compositions for performances by the Frankfurt Radio Big Band alongside Phronesis.

In 2014 Phronesis released their critically acclaimed fifth album 'Life to Everything'. With a reputation for spell-binding roller-coaster live performances and a second MOBO Award nomination for 'best jazz act', the year's performing schedule took them to concert stages across the world from Morocco to Brazil, to festivals including North Sea, Copenhagen, Middelheim and Elb, and on tours across the UK, Germany, Belgium and the Netherlands, marking their rise to the forefront of the European club scene.

In 2013 Phronesis began the year touring in Australia, Scandinavia, Germany, Switzerland and the UK. They returned to North America in the summer to perform at Montreal, Vancouver and Edmonton jazz festivals in Canada and Rochester Jazz Festival and the Jazz Standard NY in the USA. In September the trio toured on the West Coast of the USA for the first time, including two performances at the Monterey Jazz Festival, and in October they repeated their extraordinary 'Pitch Black' project for three shows in Belgium. The trio recorded their fifth album of brand new material, 'Life To Everything' , live in the round, over three sold out EFG London Jazz Festival performances in November.

In 2012 the trio rose to the peak of their creative power with fourth album, Walking Dark (Edition). Described in a 5* review in BBC Music Magazine as "arguably the best disc yet from one of the best of the bunch of contemporary bands", it is the first album in which all members of the band contribute to the writing as well as the arranging. The album launch saw the trio touring in Germany, the Netherlands, Denmark, Belgium, Spain, France, Romania, Ireland and the UK including performances at Istanbul, Vitoria, Palatia, C- Mine and Copenhagen Jazz Festivals. Earlier in the year Jasper Høiby was awarded the Copenhagen Jazz Festival's 'Young Spirit Award' and in June the trio won the 'London Jazz Award' at the London Awards for Art and Performance. With their "rare combination of solid jazz credentials and zeitgeist" (jazz journal), Phronesis were chosen by the International Jazz Festivals Organisation, (as one of only six groups worldwide), for the IJFO new talent support programme, which includes performances for the trio at up to 17 IJFO festivals over the coming two years.

In 2011 the trio received an outstanding reception on their first tour of North America, including the Rochester, Montreal and Ottawa International Jazz Festivals and the legendary Jazz Standard club in New York. In August 2011, they premiered their 'Pitch Black' project at Brecon Jazz Festival – a performance in total darkness, which was described in a 5-star review by the Telegraph as a 'unique, unmissable triumph'. 'Pitch Black' was also repeated in Germany and to a sell-out house at the 2011 London Jazz Festival in November.

In 2010 Phronesis developed a fierce reputation as one of the most formidable trios in the UK. They were nominated for 'Best Jazz Ensemble' in the Parliamentary Jazz Awards, featured on the front cover of Jazzwise Magazine and nominated for 'Best Jazz Act' at the prestigious 2010 MOBO Awards. The trio gained increasing attention in Europe, with acclaimed performances at the Banlieues Bleues Festival in Paris, and the Copenhagen and North Sea Jazz Festivals in addition to the Brecon, Glasgow and London Jazz Festivals in the UK. The trio's third album, Alive (Edition), featuring guest drummer Mark Guiliana (Avishai Cohen/Meshell Ndegeocello), was released in July 2010 to great critical acclaim and chosen as 'Jazz Album of the Year' by Jazzwise and MOJO Magazines.

The energy and individuality of Phronesis comes from an extraordinary democracy of expression and intuitive empathy between the musicians - British pianist Ivo Neame and Swedish drummer Anton Eger come together with Høiby to create a propulsive groove-driven sound that is utterly accessible despite its underlying complexity. "Phronesis have a precocious compositional strength, hitching striking themes to engaging grooves; they have improv virtuosity to spare, but never show off, and make light of travelling the most devious rhythmic routes." – the Guardian

The trio's debut album Organic Warfare was released in November 2007 on Loop Records. Their second album Green Delay was released in June 2009, receiving critical acclaim from The Guardian, Jazzwise (who voted it as one of their top ten albums of 2009) and The Times.


...'Phronesis is the ability to think about how and why we should act in order to change things, and especially to change our lives for the better'...
Maximiliano Martin
Spanish clarinettist Maximiliano Martín is rapidly establishing himself as one of the most exciting and charismatic musicians of his generation. He is in constant demand internationally as solo clarinettist, chamber musician, orchestra player and teacher. Highlights for 2014 include solo concertos with the Scottish Chamber Orchestra, Real Filarmonía de Galicia and Orquesta Sinfonica de Tenerife, numerous chamber music festivals in important venues like Wigmore Hall, Laeiszhalle Hamburg, Chichester, Petworth, East Neuk, Cottiers, Paxton…and also masterclasses in UK, Europe and the Far East.
After being appointed Principal Clarinet of the Scottish Chamber Orchestra in 2002 and winning the Young Artists Platform Competition in the same year, he has since made debuts at the Wigmore Hall, Queen's Hall Edinburgh, Glasgow Royal Concert Hall, Bridgewater Hall Manchester, St Davids Hall Cardiff, Perth Concert Hall, St George's Bristol, Brighton and East Neuk Festivals and overseas at the Tallin Festival, Palau de la Musica Catalana and Teatro Monumental in Madrid.
As a soloist Martin has performed all the major concertos with orchestras such as the SCO, European Union Chamber Orchestra, Lundstateorkester Malmo, Orquesta Sinfonica de Tenerife, Kwazulu Natal Philharmonic Orchestra in Durban ( South Africa) and Macedonian Philharmonic under the baton of Brüggen, Manze, Antonini, Swensen, McGegan, Gonzalez and Boico. He has enjoyed collaborations with London Winds, Hebrides Ensemble, Doric String Quartet, Edinburgh String Quartet, Badke String Quartet and with other artists such as Maurice Bourgue, Sergio Azzolini, Pekka Kuusisto, Christian Zacharias, Jack Liebeck, Llyr Williams, Julian Milford, Thomas Carroll and Radovan Vlatković.
Martin is a member of the London Conchord Ensemble. The group has a residency at Champs Hill and play regularly in the U.K and abroad, including venues such as Wigmore Hall or the Concertgebauw Chamber Series and last year at the Library of Congress in Washington. They record regularly for Champs Hill Records (Menotti Clarinet Trio, Poulenc Complete Chamber Music) and Orchid Classics (Glinka Trio Pathetique).
Martin has performed in the most important concert halls and international festivals (Vienna, Lucern, Salzburg, Amsterdam, Rome, Berlin, Cologne, Miami, Madrid, Istanbul, Zurich and Paris) with orchestras such the LSO, COE, CBSO, Hallé Orchestra, Orquesta de Cadaques, Bergen Philharmonic Orchestra, Munich Kammerorkester, Orquesta de RTVE Española, Orquesta Sinfonica de Galicia, and worked with prestigious conductors like Abbado, Haitink, Colin Davis, Mackerras, Marriner, Ticciati and Litton.
Martin recorded for Linn Records his debut album "Fantasia", the Mozart and Weber Clarinet Concertos with the Scottish Chamber Orchestra, Messiaen's Quartet for the End of Times and his second solo album Vibraciones del Alma. Numerous broadcasts for BBC Radio 3 in the recent years have included the Nielsen Clarinet Concerto, Mozart Clarinet Quintet, Poulenc Sextet and Beethoven Piano and winds quintet. His new disc with Brahms Clarinet Sonatas has been extremely well received. Future releases will include the Mozart and Brahms Clarinet Quintets and the Beethoven and Mozart piano and winds quintets with London Conchord Ensemble.
Maximiliano is also very active in the education field giving masterclasses all over the world, recent places include Royal College of Music, Royal Northern School of Music, Conservatorio Superior de Musica de Canarias, Orquesta Joven de Barcelona, Royal Scottish Academy of Music, Malmo Academy of Music (Sweden), University of Kangnam (Seoul, South Korea) and Chethams School of Music.
Maximiliano was born in La Orotava (Tenerife) and studied at the Conservatorio Superior de Musica in Tenerife, Barcelona School of Music and at the Royal College of Music in London where he held the prestigious Wilkins-Mackerras Scholarship, graduated with distinction and received the Frederick Thurston and Golden Jubilee Prizes. His teachers have included Joan Enric Lluna, Richard Hosford and Robert Hill. Martin was a prizewinner in the Howarth Clarinet Competition of London and at the Bristol Chamber Music International Competition.
He is one of the Artistic Directors of the Chamber Music Festival of La Villa de La Orotava, held every year in his home town.
Maximiliano Martin is a Buffet Crampon Artist and plays with Buffet Tosca Clarinets.
Prof Russell Foster
Russell Foster is Professor of Circadian Neuroscience and the Head of Department of Ophthalmology. He is also a Nicholas Kurti Senior Fellow at Brasenose College. Prior to this, Russell was at Imperial College where Russell was Chair of Molecular Neuroscience within the Faculty of Medicine. Russell Foster's research spans basic and applied circadian and photoreceptor biology.
He received his education at the University of Bristol under the supervision of Professor Sir Brian Follett. from 1988–1995 he was a member of the National Science Foundation Center for Biological Rhythms at the University of Virginia and worked closely with Michael Menaker. In 1995 he returned to the UK and established his group at Imperial College. For his discovery of non-rod, non-cone ocular photoreceptors he has been awarded the Honma prize (Japan), Cogan award (USA), and Zoological Society Scientific & Edride-Green Medals (UK). He is the co-author of "Rhythms of Life" a popular science book on circadian rhythms.
Prof Ronald Douglas
Ron is a biologist specialising in the visual system who joined City University London in 1984. He was previously a Royal Society post-doctoral fellow at the University of Ulm (Germany) and a research assistant at the University of Sussex. Ron graduated with a BSc in Biological Sciences from the University of Sussex in 1977 and obtained a PhD on 'spectral sensitivity and visual adaptation in the rainbow trout' from the University of Stirling in 1980. This was followed by post-doctoral fellowships at the Universities of Ulm and Sussex, before joining City University London in 1984.