Professor Myles Allen
Myles Allen is Professor of Geosystem Science in the ECI/School of Geography and the Environment and in the Department of Physics, University of Oxford, and Director of the Oxford Martin Programme on Resource Stewardship. His research focuses on how human and natural influences on climate contribute to observed climate change and risks of extreme weather and in quantifying their implications for long-range climate forecasts.
Myles has served on the Intergovernmental Panel on Climate Change as Lead Author on Detection of Climate Change and Attribution of Causes for the 3rd Assessment in 2001 and as Review Editor on Global Climate Projections for the 4th Assessment in 2007.
He proposed the use of Probabilistic Event Attribution to quantify the contribution of human and other external influences on climate to specific individual weather events and leads the www.climateprediction.net project, using distributed computing to run the world's largest ensemble climate modelling experiments.
Alfred Brendel
Alfred Brendel studied piano and composition in Zagreb and Graz, completing his piano studies with Edwin Fischer, Paul Baumgartner and Eduard Steuermann. For 60 years he has enjoyed a distinguished international career concentrating on the works of central European composers from Bach to Schoenberg as well as featuring many works by Liszt. He was the first pianist to record Beethoven's complete piano works, and was highly influential in getting Schubert's Piano Sonatas and the Schoenberg Piano Concerto recognised as integral parts of the piano repertoire. He has performed regularly at the world's musical centres and festivals, and with the leading orchestras and conductors, and his extensive discography has made him one of the most respected artists of our time. His final concert appearance was with the Vienna Philharmonic on December 18, 2008, which was voted one of the 100 greatest cultural moments of the last ten years by The Daily Telegraph.
He has received honorary degrees from many universities including Oxford and Yale and was awarded an honorary KBE in 1989. In 1992 he received the Hans von Bülow Medal from the Berlin Philharmonic and was granted Honorary Membership of the Vienna Philharmonic Orchestra in December 1998. In 2001 he was recipient of the "Lifetime Achievement" awards at both the MIDEM Cannes Classical Awards, and the Edison Awards in Holland, as well as the prestigious "Beethoven Ring" from the Universität für Musik und darstellende Kunst in Vienna. He has received the Leonie Sonning Prize, the Robert Schumann Prize, the 2002 South Bank Show Classical Music Award, as well as the 2004 Ernst von Siemens Prize, the 2007 Venice Prize "A life for music", the 2008 Karajan Prize, the 2009 Praemium Imperiale in Tokyo and the 2010 Gramophone "Lifetime Achievement"
Besides music, literature has remained Alfred Brendel's foremost interest and second occupation. He has published two books of essays, Musical Thoughts and Afterthoughts and Music Sounded Out the latter of which was awarded the 1990 Royal Philharmonic Society Music Award for writing. A volume of collected essays, Alfred Brendel on Music, came out in January 2001 to mark his 70th birthday. There are also three German collections of poems which have been followed by a volume of collected poems, Spiegelbild und schwarzer Spuk, as well as volumes of translations into French, Italian and Dutch. Two English selections entitled One Finger Too Many and Cursing Bagels appeared in the Faber Poetry Series. A bilingual edition of collected poems ("Playing the Human Game" Phaidon Press 2010) is widely available. A book of conversations with Martin Meyer, Ausgerechnet ich, was published in 2001, its English version (2002) bearing the title The Veil of Order. His most recent publication in German is "A bis Z eines Pianisten" (A to Z of Pianists), subtitled "A Book for Piano-Lovers" (Hanser Verlag 2012). An English version will be published in 2013.
Alfred Brendel has given, and continues to give, lectures, poetry readings and masterclasses, at the Festivals of Salzburg and Verbier, the Vienna Musikverein and Konzerthaus, the Wigmore Hall in London, and the music universities and concert halls of major German cities and throughout Europe. He has taught at the Cité de la Musique in Paris, and as guest professor in Cambridge. His North American activities include the Juilliard School New York University, Berkeley, CAL Performances, McGill in Montreal, Princeton and Yale.
Professor Cyrus Cooper
Cyrus Cooper is Professor of Rheumatology and Director of the MRC Lifecourse Epidemiology Unit; Vice-Dean of the Faculty of Medicine at the University of Southampton; and Professor of Musculoskeletal Science at the University of Oxford. He leads an internationally competitive programme of research into the epidemiology of musculoskeletal disorders, most notably osteoporosis. His key research contributions have been: 1) discovery of the developmental influences which contribute to the risk of osteoporosis and hip fracture in late adulthood; 2) demonstration that maternal vitamin D insufficiency is associated with sub-optimal bone mineral accrual in childhood; 3) characterisation of the definition and incidence rates of vertebral fractures; 4) leadership of large pragmatic randomised controlled trials of calcium and vitamin D supplementation in the elderly as immediate preventative strategies against hip fracture.
Professor Cooper is immediate past-President of the Bone Research Society of Great Britain and Chairman of the Committee of Scientific Advisors, International Osteoporosis Foundation. He has previously served as Chairman of the National Osteoporosis Society and has worked on numerous Department of Health, European Community and World Health Organisation committees and working groups. He is Chair of the MRC Population Health Sciences Research Network; Associate Director of Research at the University of Southampton Medical School; and Associate Editor of Osteoporosis International. He has published extensively (over 600 research papers) on osteoporosis and rheumatic disorders and pioneered clinical studies on the developmental origins of peak bone mass.
O Duo - Oliver Cox and Owen Gunnell
OLIVER COX
OWEN GUNNELL
Described by The Daily Telegraph as 'brimming with style and panache', alongside international performances, in recent years O Duo have won a Special Commissioning Award from the Borletti-Buitoni Trust and been appointed Artistic Directors of the Children's Classic Concerts series in Scotland revealing their artistic quality, passion for commissioning new repertoire and dedication to education work.
Renowned for their 'phenomenal artistry' (The Daily Telegraph), O Duo have performed across the world. Highlights include appearing twice at the BBC Proms, at the Last Night of the Proms in Hyde Park and most recently to give the premiere of Wilful Chants by Stephen Montague with the BBC Symphony Chorus, recitals at the Wigmore Hall, Cheltenham and City of London Festivals. O Duo gave the premiere of Stephen McNeff's Concert O-Duo at the Barbican as part of BBC Symphony Orchestra's 80th birthday concert, and have performed an eclectic repertoire including Bartók's Sonata with Artur Pizzarro and Vita Panomariovaite, and music by Moondog (the iconic American composer) at the Barbican.
Concert appearances further afield include performances at the Al Bustan, Harare and Mexico City Festivals and in Paris, Madrid, Lucerne, Zug, and Seinajoki, and tours to Germany and Bulgaria. Orchestral performances include concerto appearances with the BBC Philharmonic, Royal Scottish National Orchestra, London Philharmonic and Philharmonia Orchestras. In 2013 O Duo gave the world premiere of Fraser Trainer's new percussion concerto firstly with Sinfonia ViVA and then with the Melbourne Symphony Orchestra. Their successful appearance in Melbourne included a series of concerts and innovative interactive workshops for children.

Oliver and Owen were both scholars at the Royal College of Music and they formed O Duo in 2000. Graduating with First Class Honours in 2003 they immediately took up the first Junior Fellowship to be given to a percussion duo at the RCM. Twice winning Best Music Act of the Fringe at the Edinburgh Festival, O Duo joined the Young Concert Artists Trust (YCAT) in 2005-2007.
O Duo released their first CD on the Sony BMG label in 2007 to critical acclaim, including being featured as CD of the week in The Daily Telegraph. Making a great impact on the UK music scene, O Duo have broadcast with BBC Radio 2 and 3, Classic FM, and recorded with the BBC Symphony Chorus. Furthermore, as outstanding communicators, O Duo have worked at Abbey Road and Sony studios on television and film scores and broadcast on Channel 4 and BBC Television.
Oliver and Owen take a keen interest in education work. They have given workshops and concerts in schools and special needs centres throughout the UK, and led creative education projects involving composition and performance with the London Sinfonietta, Philharmonia Orchestra and Sinfonia ViVA. O Duo have given children's concerts throughout Scotland including at the Royal Concert Hall in Glasgow and Queen's Hall Edinburgh with the Royal Scottish National Orchestra, Orchestra of Scottish Opera and special guests.
O Duo's repertoire, spans more than 300 years and is an invigorating mix of popular classics and accessible contemporary music played on two marimbas, vibraphone and a huge array of percussion. They continue to be passionate about commissioning new work and expanding the percussion duo repertoire.
Highlights of the 2013/14 season include performances at Barbican Centre in London, a tour with Music in the Round amongst regular performances around the UK and Spain.
Chiara Enderle - Cello
21-year-old Chiara Enderle made her critically acclaimed debut with the Tonhalle Orchestra of Zürich in September 2013, playing Schumann's cello concerto. That same year, she won two international competitions, the Witold Lutoslawski International Cello Competition in Warsaw and the Pierre Fournier Award in London. In October 2014, she will play her debut recital in London's Wigmore Hall.
Born into a family of musicians in Zürich, Switzerland, Chiara has had solo appearances with various orchestras including the Symphonic Orchestra of Zürich, the London Repertoire Orchestra, the Chamber Orchestra Elfenau and the Karlsbad Symphony Orchestra.
Chiara studies at the Universität der Künste in Berlin with Jens Peter Maintz, as well as with Steven Isserlis.
Professor Gerry Gilmore
Gerry Gilmore was born and grew up on a small farm in New Zealand. After his PhD (the first in observational astronomy in the country) at Canterbury University, New Zealand, he moved to the Royal Observatory, Edinburgh for 5 years. At Edinburgh he modernised the ancient technique of counting stars to deduce the 3-D structure of the Milky Way Galaxy, discovering that the Milky Way is more complex than previously realised. Understanding this result, contentious at the time, is now an active research field. Following a move to Cambridge, he led what remains the classic determination of the amount of dark matter near the Sun. This dark matter provides the gravity to keep the Sun orbiting in the Milky Way. We remain ignorant of its nature, in spite of much effort. In recent times he has been busy leading UK involvement in the European Space Agency Gaia mission, which will take the first 3-Dcensus of the Milky Way, mapping one billion stars and their motions.
Along the way Gerry has invested effort in public understanding of science, while continuing to try to understand himself. He has acquired assorted responsibilities and a few honours, but prefers to be thought of as a good dad.
Simone van der Giessen - Viola
Violist Simone van der Giessen was born in Amsterdam in 1984. Since the age of 5, music and the violin have played an important role in her life. In 2002, Simone moved to the U.K. to continue her studies with Jan Repko at the Royal Northern College of Music. It was in Manchester, that as a founding member of the Navarra String Quartet, chamber music became the centre of her musical life. Eleven years since its formation, Simone continues to enjoy much success with the quartet, performing at venues and festivals throughout the world such as the Concertgebouw - Amsterdam, Konzerthaus - Berlin, Aix-en-Provence and the Wigmore Hall. Awards at the Melbourne and Banff competitions, a Borletti-Buitoni Trust Fellowship and selection for representation by YCAT launched an international career. Highly acclaimed discs of Haydn and Vasks soon followed with radio broadcasts from ABC Classic FM in Australia to BBC Radio 3.
Outside of the quartet, Simone is in much demand as a chamber musician and is frequently invited to perform with chamber orchestras and ensembles such as the Aronowitz Ensemble, Britten Sinfonia, Ensemble 360 and the Mahler Chamber Orchestra. Other chamber music partners have included Anthony Marwood, Paul Watkins and Richard Lester. Simone has also given a solo recital at the Royal Festival Hall and has performed as soloist with various orchestras.
Simone's biggest influences came from her professors Jan Repko, Predrag Katanic, Alasdair Tait and Chris Rowland at the RNCM and David Takeno at the GSMD. Other musical influences came from studies at festivals and schools such as Bowdoin and California Festivals, the International Musicians Seminar, Cologne Hochschüle and Chamber Studio with the AlbanBerg Quartet, Gabor Takacs-Nagy, Thomas Riebl, Gyorgy Kurtag, Eberhard Feltz and Ferenc Rados. Simone was grateful for the generous support of both the Prince Bernard Cultural Foundation of Holland and the Martin Music Scholarship Fund throughout her studies. Simone plays on a mid 19th Century English viola of an unknown maker.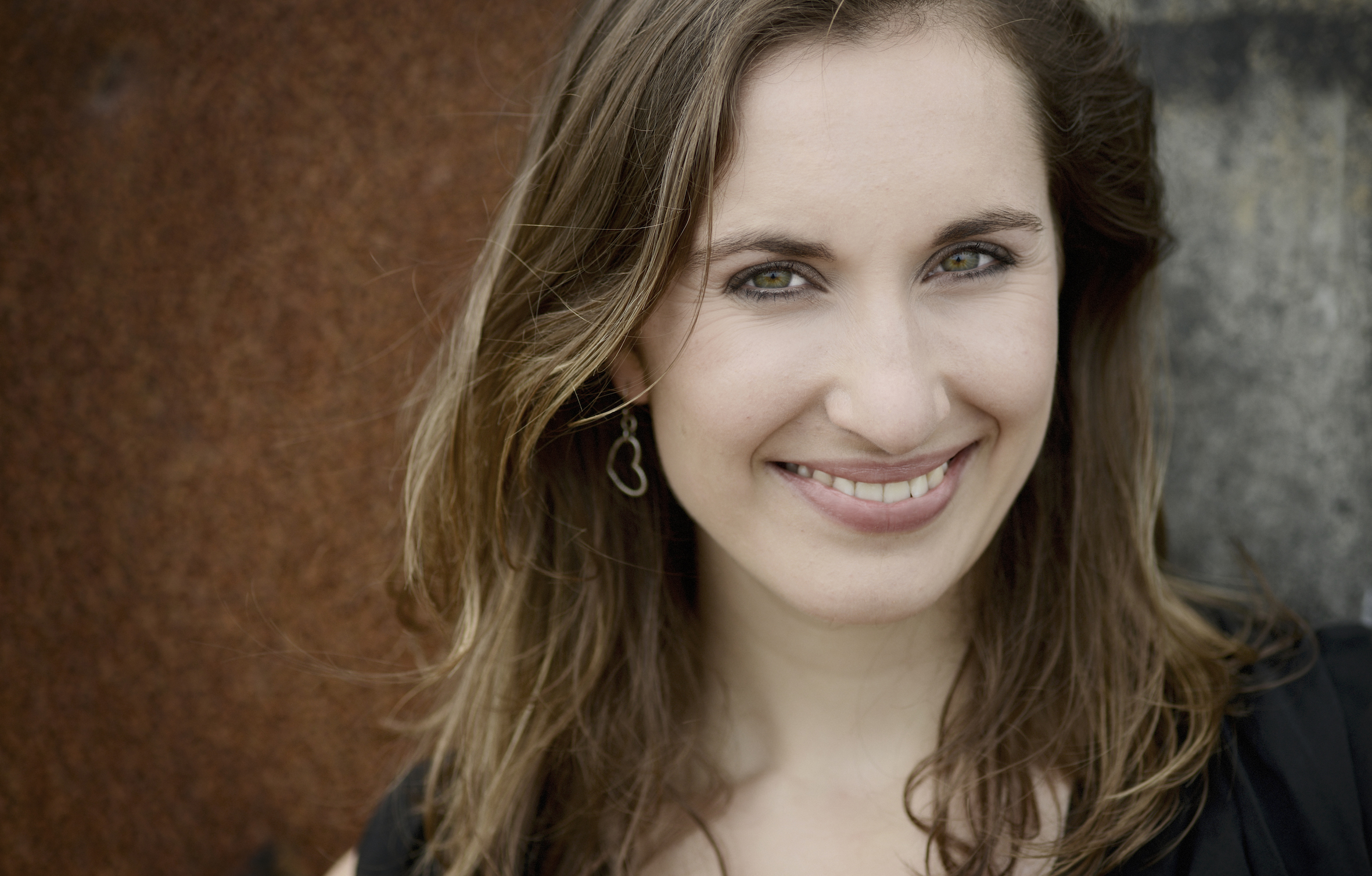 Nicola Harrison
Nicola is Lecturer in Singing and Song Interpretation at Pembroke College, Oxford, Lecturer in Teacher's Voice at Westminster College of Education, and Visiting Lecturer at Oxford Brookes University. She has also been the voice coach to the choral scholars of Brasenose College, Oxford, and in the past, to voice students at the University of Sheffield and to the young West End stars of Billy Elliot the Musical. She also trains teachers of singing and lecturers and runs vocal technique classes for singers in training. Many of her students have gone on to be high-level performing professionals.
As an author Nicola has written extensively for newspapers, radio and magazines, including Classical Music and The Singer magazines where she ran a column series for four years. She is currently writing a series of books for singers about English Song.
Taught voice by Pamela Cook MBE (Director of Cantamus Girl's Choir, Voice Professor at RNCM/Birmingham Conservatoire), and by legendary mezzo-soprano Teresa Berganza, Nicola studied anatomy with Dr Meribeth Dayme (RAD) with whom she trained in the UK and France. She currently specializes in the Spanish repertoire both as a classical soloist and with her players Casa Margarita with whom she is touring the UK in the spring with a new show; Margarita and the House of Love.
Nicola read English at Oxford, trained as an SRN at Westminster and Chelsea Hospital where, after qualifying, she specialized in ENT and Voice Clinic. As a result of her medical training she has worked with vocal groups suffering from bi-polar disorder, schizophrenia, brain damage and those with learning disabilities. She works in both spoken and singing voice and is currently involved in medical research that explores the application of structured vocal training to rehabilitate brain damage.
Amy Harman - Bassoon
Born in London in 1987, Amy Harman began her studies at the Junior Department of the Royal College of Music where she was awarded the Sally Wainwright Woodwind Prize. In 2009 she completed her undergraduate studies at the Royal College of Music, under the tuition of Andrea de Flammineis, Julie Price and Martin Gatt, where she was awarded the RCM Bassoon Prize. Amy also studied with František Herman at the Hudební Fakulta Akademie Múzických Umění in Prague.
As an orchestral musician Amy trained with the European Union Youth Orchestra and Britten Pears Orchestra, and has performed as guest principal with the London Philharmonic, Royal Philharmonic, Scottish Chamber, Academy of St Martin in the Fields, City of Birmingham Symphony, London Chamber and Hallé Orchestras and from 2010 was Principal Bassoon at BBC National Orchestra of Wales until being appointed Principal Bassoon of the Philharmonia in 2011.
Amy has recently given classes at the Guildhall School of Music and Drama and at the Royal Welsh College. She is also an active chamber musician and has been a member of Ensemble 360 since 2010. She has performed at festivals internationally collaborting with artists such as Radovan Vlatkovic, Natalia Gutman, Charles Neidich and the Chilingirian Quartet.
Amy also recently performed as a 'flying soloist' in Birmingham Opera Company's premiere of 'Mittwoch aus Licht' where she played from a trapeze suspended 50ft above the audience.
Rainer Hersch - Musical Comedian
Rainer Hersch is a conductor, pianist, comedian and broadcaster who has performed in over thirty countries across the globe and worked with orchestras from the St Petersburg Philharmonic to the Tasmanian Symphony. His first musical studies were at the piano, a student of Norma Fisher, continuing for three years as a conductor at Blackheath Conservatory - including master classes with George Hurst and János Fürst at the Royal Academy of Music.

Rainer started his working life in concert agencies, managing some of the great artists of the world. At the same time he developed a hobby - performing stand-up comedy on the London circuit. Short, unpaid slots led to longer, paid appearances which gradually developed into a parallel career. In time, Rainer realised that this was his true vocation and gave up his last straight musical job, Touring Manager of the London Festival Orchestra, to enter the world of professional comedy.

Twenty-two years later, this unique training has kept him in constant demand - combining laughter with music. In addition, he has built up a considerable reputation as a broadcaster, writing and presenting a large number of programmes for Classic FM and the BBC. His long list of credits includes comedy shows such as All Classical Music Explained (Radio 4) and entertaining documentaries about more serious subjects such as his (almost) namesake, the musician and astronomer William Herschel (July 2013). His many guest appearances range from How do they Do That? (ITV1) to Loose Ends and Quote Unquote on Radio 4. In December he was a guest on BBC1's The One Show.

Rainer's other highlights of 2013 included a run of his one-man play Rainer Hersch's Victor Borge in Auckland, New Zealand plus orchestral concerts in Canada and Mexico (performing in Spanish, which he learned in a week). In 2014, he has already undertaken appearances with orchestras in Germany (Rainer is a fluent German speaker); a return to Mexico (they understood!) and a new sit-com for Radio 4. He also continued his April Fool's Day comedy concert series at the Royal Festival Hall - this year with guests Rich Hall, Oompah Brass and Crouch End Festival Chorus.

He lives in London with his wife, Connie, and his pet dog, a miniature schnauzer called Ted.

/////////////////

Three other things you didn't know about Rainer Hersch:
1) As a student, whilst working as doorman to the artists in his university concert series, the celebrated cellist Paul Tortelier once gave Rainer his Stradivarius cello to hold while he went back on stage to acknowledge the applause (naturally, he whipped off one of the pegs to keep as a souvenir).

2) A fiend with the croquet mallet, Rainer holds the singles 14-point trophy from his local croquet club (frequently reducing old ladies to tears of frustration).
3) In the course of his travels, Rainer has seen three of the four available communist leaders whose bodies were embalmed after their death: Lenin, Mao and Georgi Dimitrov (Bulgarian leader, now buried). The last one in the set, Ho Chi Minh absolutely must be visited at some point. Why? Rainer is neither a communist nor the slightest bit interested in embalming. He doesn't even know how on earth he got into this mummified-leader thing. But he is half German and, deep down, feels that not finishing the series would be somehow inefficient.
Benjamin Hughes - Cello
One of the UK's dynamic and versatile cellists, Benjamin is Principal Cello of the BBC Concert Orchestra and appears regularly on BBC Radio and Television.
As a soloist he has recorded for films such as Brighton Rock, Norwegian Wood (2010) and Glorious 39. Concerto performances include Tchaikovsky's Rococo Variations, Gulda Cello Concerto and Patrick Nunn's 'Fata Morgana', which features a semi-acoustic electric cello, which was made by Benjamin, all broadcast live on BBC R3.
He recently received a 'Sony Radio academy award' for a production he performed in on BBC R2 last year.
He was a member of the Philharmonia Orchestra prior to his appointment with the BBC Concert Orchestra and worked with many of the world's leading conductors in Britain and abroad touring Europe, Mexico, Japan, China and the United States. He is in demand as a Guest Principal Cellist and has worked with the Royal Philharmonic Orchestra, Philharmonia Orchestra, London Philharmonic Orchestra, the BBC Scottish Symphony Orchestra, Northern Sinfonia and Britten Sinfonia.
Benjamin is a member of the Fibonacci Sequence, which performs regularly at venues such as the Wigmore Hall, King's Place and Conway Hall.
He has recorded works by Messiaen, Schubert, Elgar and Brahms for the Dutton and Deux Elles labels.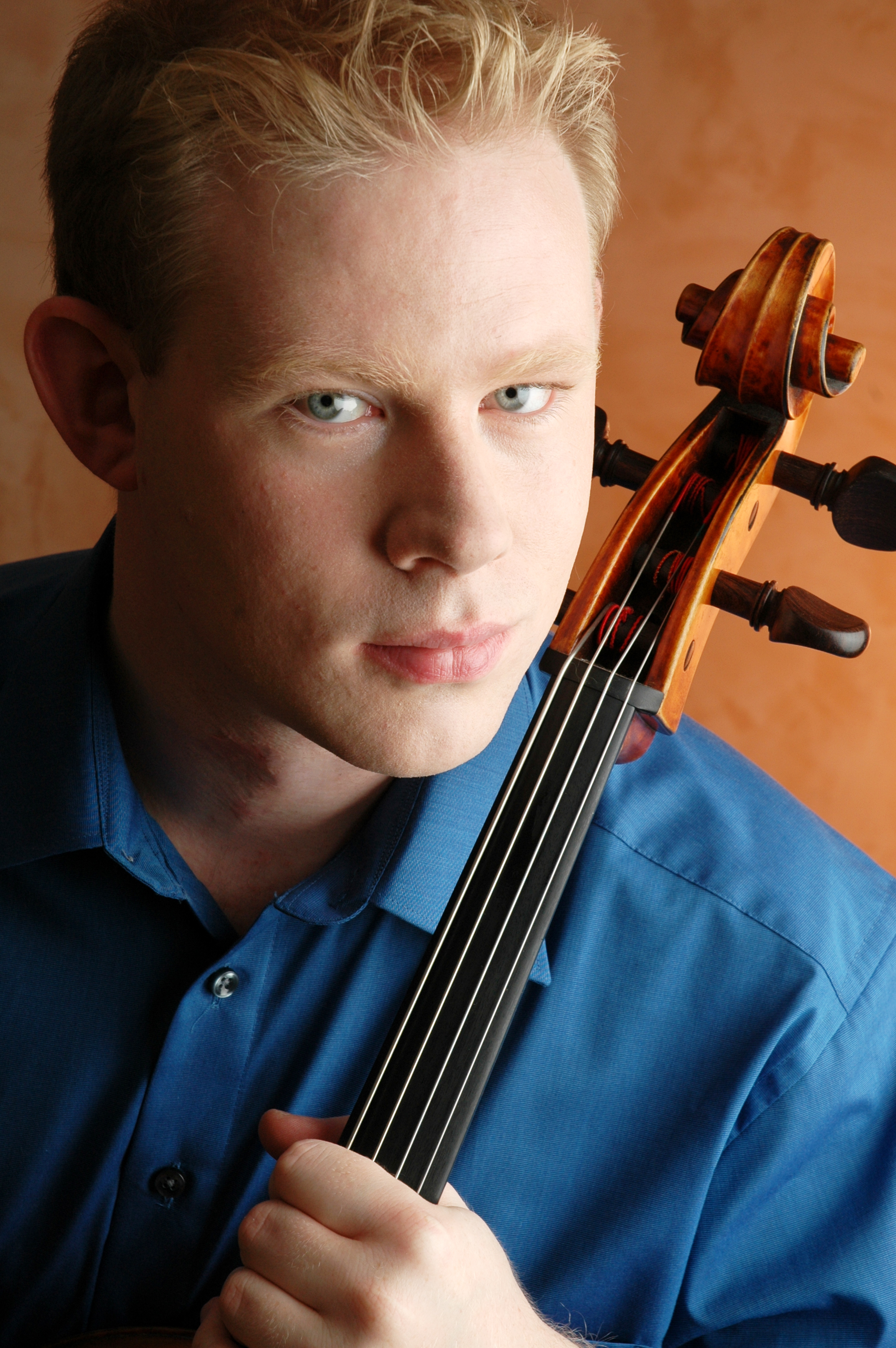 Matthew Hunt - Clarinet
Matt Hunt began his musical education as a chorister at Lichfield Cathedral. He later studied at the Guildhall School of Music and in Paris with Pascal Moraguès. One of Britain's leading clarinettists, Matt is a distinctive musician, renowned for the vocal quality of his playing and his ability to communicate with audiences. He holds the position of solo clarinettist with the Deutsche Kammerphilharmonie Bremen, and is a member of the Sheffield based chamber group Ensemble 360.
A very keen chamber musician, Matt appears regularly with Pekka Kuusisto, the string quartet Meta4, Thomas Adès and La Bande de La Loingtaine. His plans for this season include appearances at festivals in Belgium (Resonances), the USA, Finland, Estonia, Bolivia and Spain, and will appear as a guest of the Berlin Philharmonic as a soloist in their chamber series at the Berlin Philharmonie. As an orchestral musician, Matt is a regular guest principal with the Academy of St Martin in the Fields and has appeared as a guest principal with the Concertgebouw and BBC Symphony Orchestras and the Chamber Orchestra of Europe.

Matt's recording for ASV of Mozart's Clarinet Quintet with the Elias quartet was met with critical acclaim, with the BBC Music Magazine hailing it as "the Benchmark recording of this much recorded work"
"The clarinettist played so beautifully it was as though he wished to make the very air of the hall melt"
Tokyo Times
Keiko Tamura - Piano
Keiko Tamura was born in Japan. She started her schooling at the Music High School in Tokyo where she was educated in playing the piano and composing. This was followed by her studies at the Music College in Luebeck where she also passed her concert examination in Eliza and Conrad Hansen' s class "WITH DISTINCTION". She attended the chamber music classes, and her teachers were Walter Levin, M.Pressler and V. Ashkenazy. In 1990 she won a prize in Duo with the violoncellist Thomas Grossenbacher at the International Chamber Music Competition "Vittorio Gui" in Florence. In 1998 and 2002 she won prize for the "Best Piano Accompaniment" at the International Tschaikowsky Competition in Moscow. Keiko Tamura is well-known for her concerts all over Europe, as well as in the U.S.A. and Japan. Always anew,she participates in festivals, e.g. in Davos and at the Rheingau Music Festival. She has successfully been presented and appeared as a solo player (e.g.with ZurichOrchestra conducted by A. Jordan), and also as an accompanist to well-known chamber musicians like D.Geringas, T Tsutsumi, Artemis Quartet, and Bartok Quartet from Budapest.
Numerous recordings on television and radio, and also recorded CDs bear witness to her talents. In common with the violinist Primoz Novsak and the violoncellist Thomas Grossenbacher she has been presented under the name "Trio Caleidoscopio".
Christian Wilson - Organ
Praised for his 'wonderful technique…with clear-sighted intelligence' (Journal of the British Music Society) and 'incredibly imaginative accompaniment,' (BBC Radio 3) Christian Wilson has been hailed one of the leading organists and accompanists of his generation. He has performed as a soloist throughout Europe, USA and Australia and has appeared regularly on BBC radio and other European stations.
Following a year as Sub-Organist at Perth Cathedral (Western Australia), Christian took up the Organ Scholarship at Christ Church, Oxford where his teachers included David Sanger, Marie-Claire Alain and John Wellingham. He also completed a second degree – the MPhil in Performance and Musicology – researching English pre-Reformation performance practice with the organ, and winning several prizes.
In 2006 Christian was awarded the Nicholas Danby Scholarship and a Wingate Scholarship for study abroad and completed the two-year solo postgraduate course at the Hochschule für Musik in Stuttgart in 2008 where he studied with Jon Laukvik and Ludger Lohmann and was awarded the highest possible results. Since this time he has pursued a freelance career at the organ, piano and harpsichord.
Plans for 2012 include a recording of the complete (solo and chamber) organ works of York Bowen, and performances of Francis Pott's epic organ symphony, 'Christus' in Germany (including the Magdeburg Festival). His latest CD, of English Music for Viola and Piano (with violist Sarah-Jane Bradley) will be released by Naxos in the late Spring.
Katy Woolley - Horn
Katy Woolley is one of the most exciting young horn players in Europe. Aged only 22 she was appointed Principal Horn in the Philharmonia Orchestra having previously been awarded the Third Horn position whilst still a student.
In the short time since her appointment she has forged a formidable reputation performing the most demanding horn parts in the orchestral repertoire for the world's top conductors. She has also appeared as a soloist with the Philharmonia in Britten's Serenade for tenor, horn and strings. Born in Exeter, Katy began playing at the age of ten and studied with Sue Dent and later Simon Rayner. She graduated from the Royal College of Music with a first class degree and was awarded the Tagore Gold Medal. Katy served as Principal Horn in the EUYO for two years and undertook further study in Berlin with Christian-Friedrich Dallmann. Katy recently accepted an invitation to join the brass faculty of the Royal Academy of Music and is a professor also at the Trinity Laban Conservatoire of Music and Dance.
Mateja Marinkovic - Violin
Mateja Marinković is established in London as one of the leading violinists, recording artists and teachers of his generation.
Since winning the first prize in the Nicanor Zabaleta International Virtuosi Competition and prizes in the Flesch, Abbado and Lipizer International Competitions, his concert career has taken him to France, Spain, Italy, Austria, Germany, Cyprus, Yugoslavia, Czechoslovakia, Russia and across Great Britain, where he has appeared as a soloist in major venues including the Royal Albert Hall, Barbican Hall, South Bank Centre and the Wigmore Hall.
Mateja has made many recordings for the major record labels including Collins Classics, ASV and Cirrus. His recording of the Ysaye Solo Sonatas was acclaimed by the most important American review journal, Fanfare, in their Classical Hall of Fame as the best performance ever, worldwide. In addition to concerto and recital broadcasts for BBC Radio 3, he has done recordings, live appearances and documentary series for Italian, Spanish, Yugoslav, Russian and Cable television and radio stations.
His students include winners of the Young British Classical Performer Classical Brit Award and prize winners in many international competitions including the 'Jacques Thibaud' (Paris), 'Nicolo Paganini' (Genoa), 'Rodolfo Lipizer' (Gorizia), and 'Premio Sassari' (Sassari). His students have made solo appearances in major venues and played as concerto soloists with major orchestras including the London Philharmonic Orchestra, Belgian National Orchestra, Royal Scottish National Orchestra, Nieuw Sinfonietta Amsterdam, Royal Liverpool Philharmonic Orchestra, Academy of St Martin-in-the-Fields, Halle Orchestra, English Chamber Orchestra, and National Symphony Orchestra.
In 1998, he made his debut as a composer, with works being performed and broadcast in England, France, Cyprus and Yugoslavia to great critical and public acclaim. Mateja has been a Professor at the Royal Academy of Music and the Guildhall School of Music and Drama since 1993. He was made an Honorary Associate of the Royal Academy of Music in recognition of his achievements.
Professor Peter Braude
Peter Braude is emeritus professor of Obstetrics and Gynaecology, King's College London. He was formerly head of the Division of Women's Health at King's and led the Centre for Preimplantation Genetic Diagnosis at the Guy's and St Thomas' NHS Foundation Trust. He has been a member of the Human Fertilisation and Embryology Authority (HFEA) and the Nuffield Council on Bioethics Working Group that explored the ethical issues surrounding novel techniques for the prevention of mitochondrial DNA disorders.