Maggie Cole - harpsichord
American born, MAGGIE COLE enjoys an international musical life playing and recording on harpsichord, fortepiano and modern piano. Resident in England, she is best known through numerous recitals on BBC Radio 3 and appearances at leading British festivals. Abroad, she has performed in venues from Seattle to Moscow, and from Finland to India. In addition to a busy solo career, she enjoys duo partnerships with Michael Chance counter tenor, Nancy Argenta and Julia Gooding sopranos, Philippa Davies flute, with whom she has recorded JS Bach flute sonatas, Steven Isserlis cello and Catherine Mackintosh with whom she has recorded the complete JS Bach sonatas for violin and harpsichord. She also performs regularly with Trio Goya, her fortepiano trio with Kati Debretzeni and Sebastian Comberti, the Nash Ensemble, Britten Sinfonia and her Cambridge USA - based group The Sarasa Chamber Ensemble. With Sarasa she has been able to extend her love of teaching to the development of a program which brings music, improvisation and poetry into facilities for youth offenders.
Maggie's recordings for Virgin Classics include Bach's Goldberg Variations, Soler Keyboard Sonatas, Poulenc's Concert Champêtre and Boccherini Sonatas with Steven Isserlis. Recent recordings on Chandos and Naxos include "The Heart of Invention" Haydn trios with Trio Goya, and Schubert sonatas for violin and fortepiano with Jacqueline Ross.
Maggie is professor of fortepiano at Guildhall School of Music and Drama and teaches early keyboards at Dartington International Summer School.
Paul Dean - clarinet
Paul Dean grew up in a house full of music. He says 'I can't remember a moment in our house when music wasn't played or being practiced'. His father's love of Mendelssohn, Tchaikovsky and Beethoven imbued his life from his first steps. A passionate supporter of youth and regional music education, Paul's extensive work throughout Australia has left a lasting imprint on many budding musicians.
Between 1987 and 2000 he was principal clarinet with the Queensland Symphony Orchestra and appeared as soloist with them on over thirty occasions. Throughout the years, Paul has performed with the Australian Chamber Orchestra, the Melbourne Chamber Orchestra, the Australian String Quartet, the Goldner Quartet, the Flinders Quartet, the Tin Alley Quartet, the Seraphim Trio and many of the major orchestras in Australia and New Zealand. In 2012, Paul toured Messiaen's Quartet for the End of Time with the Australian Chamber Orchestra and also performed with the Australian String Quartet on their national tour in September of the same year.
Paul's recording of the Mozart clarinet works for the Melba label and the clarinet music of English composer Benjamin Frankel for German label CPO have won high praise from critics around the world.
Paul is the founder and Artistic Laureate of the chamber ensemble Southern Cross Soloists, the Bangalow Music Festival, the SunWater and Stanwell Winter Music School in Rockhampton, the Tutti International World Youth Music Festival in Beijing and has commissioned and premiered over 100 works, including his brother Brett's clarinet concerto Ariel's Music and Andrew Schultz's Clarinet Quintet.
Performances and recordings of his brother Brett Dean's clarinet concerto Ariel's Music have also gained international acclaim for both performer and composer. Ariel's Music with the Melbourne Symphony Orchestra conducted by Markus Stenz was released on ABC Classics. A recording of Paul performing this work was a finalist in the ARIA awards in 1999, and the piece was the selected work at the 1999 Paris Rostrum of Composers.
Paul has composed works for the Melbourne Piano Trio, the Seraphim Trio, the Brisbane Chamber Choir, Michael Kieran Harvey, cellist Patrick Murphy and the Southern Cross Soloists.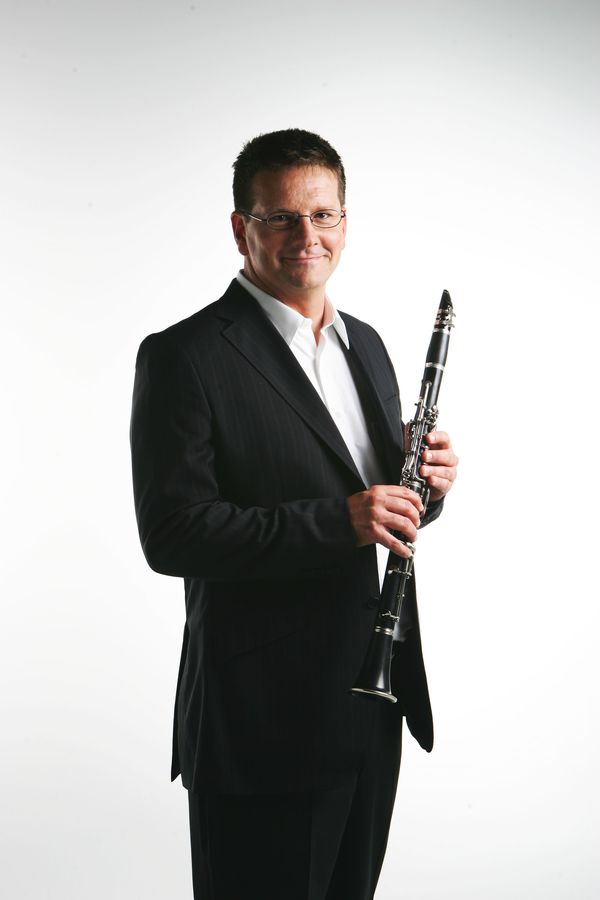 Heath Quartet
Oliver Heath and Cerys Jones - violins
Gary Pomeroy - viola
Christopher Murray - cello

Described by The Strad as giving 'passionate performances that combine technical accomplishment with interpretative flair', the Heath Quartet is rapidly emerging as an exciting and original voice on the international chamber music scene.

Recipients of the 2012 Royal Philharmonic Society Young Artists Award and the 2012 Festspiele Mecklenburg-Vorpommern Ensemble Prize, the Quartet has performed at many major festivals and venues throughout Europe including the Barbican, Bridgewater Hall, Sage Gateshead, Queen's Hall Edinburgh, the Musikverein, Esterhazy Palace, Konzerthaus Berlin and Vara Konserthus (Sweden) as well as the Schwetzinger and Kissingen Winterzauber festivals. Over the last year highlights have included debuts at the Palais des Beaux-Arts in Brussels and DeSingel Arts Centre in Antwerp, recitals with Michael Collins in Germany and Austria, appearances at the Salisbury, Peasmarsh, Mecklenberg-Vorpommern and Spitalfields festivals, as well as several concerts recorded for BBC Radio 3. Other artists the quartet has collaborated with include Ian Bostridge, Edgar Meyer, Stephen Hough, Lawrence Power, the Tokyo Quartet and Colin Currie, and the composers Sofia Gubaidalina, Steve Mackey and Brett Dean.

The Quartet performs regularly at Wigmore Hall where future engagements include complete cycles of both the Tippett and Bartok quartets and a collaboration with Anna Caterina Antonacci. This year the quartet will make their debut at Carnegie Hall as part of a USA tour, return to perform at the Concertgebouw and Louvre, appear onstage in Calixto Beieto's Fidelio at the London Coliseum, and tour Mexico. The Quartet are members of faculty at Guildhall School of Music and Drama.

The Heath Quartet were 1st prize winners at the Tromp international competition in 2008, and were selected by YCAT in the same year. In 2011 they undertook two complete Beethoven cycles at the Fàcyl Festival in Salamanca, Spain and at Greyfriars Church in Edinburgh, for which they received a Bank of Scotland Herald Angel Award. They have also been awarded by the Borletti-Buitoni Trust.

The Heath Quartet was formed in 2002 at the Royal Northern College of Music under the guidance of Dr. Christopher Rowland and Alasdair Tait, with whom they continued their studies at the Reina Sofia in Madrid. They were Leverhulme Junior Fellows at the RNCM from 2008 to 2010, and Senior Fellows at the Guildhall School of Music and Drama from 2010 to 2012. The Quartet have undertaken residencies at the Banff Centre in Canada and the Britten-Pears School, Snape Maltings, and have studied at IMS Prussia Cove with András Schiff and Erich Höbarth. Other teachers have included Ferenc Rados, Isabelle Charisius and members of the Lindsay, Smetana, Takacs and LaSalle Quartets.
Rachel Podger - violin
Rachel Podger is one of the most creative talents to emerge in the field of period performance. Over the last two decades she has established herself as a leading interpreter of the music of the Baroque and Classical periods and holds numerous recordings to her name ranging from early 17th century music to Mozart. She was educated in Germany and in England at the Guildhall School of Music and Drama, where she studied with David Takeno and Micaela Comberti.
After beginnings with The Palladian Ensemble and Florilegium, she was leader of The English Concert from 1997 to 2002. In 2004 Rachel began a guest directorship with The Orchestra of the Age of Enlightenment, touring Europe and the USA. A highlight of this collaboration was a televised concert at the BBC Proms in 2007. 2009 saw a recording of Mozart's Sinfonia Concertante with violist Pavlo Beznosiuk, together with 2 Haydn Violin concertos.
Over the years Rachel has enjoyed numerous collaborations with orchestras all over the world; projects special to her have been those with Arte dei Suonatori (Poland), Musica Angelica and Santa Fe Pro Musica (USA), The Academy of Ancient Music, The European Union Baroque Orchestra and the Holland Baroque Society.
Sarah Trickey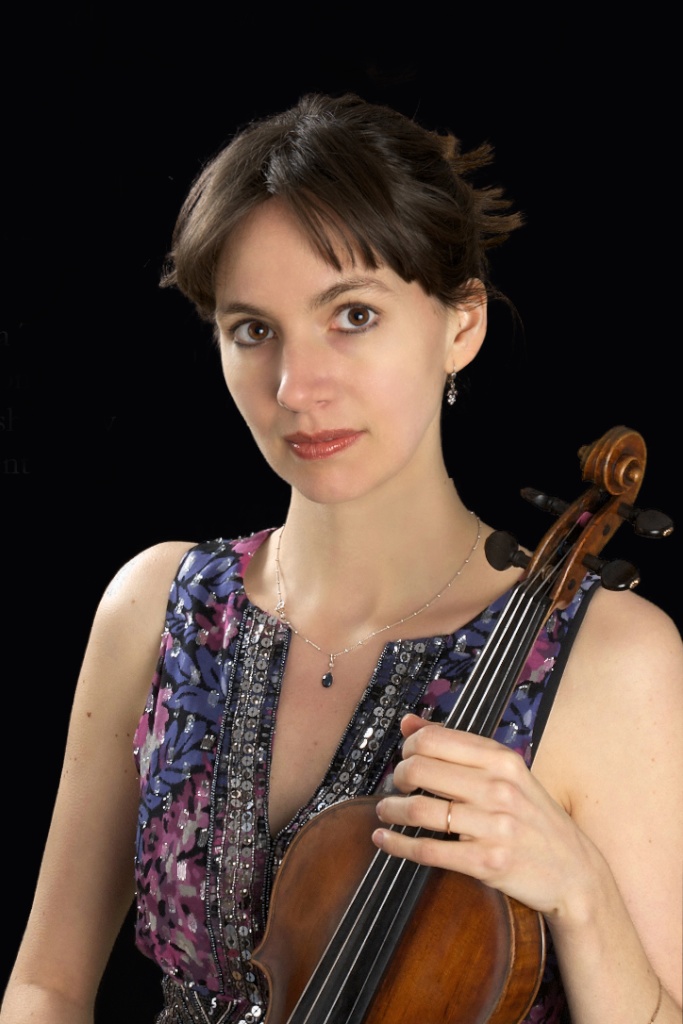 Sarah Trickey
Sara Trickey brings her "beautifully refined tone" (Musical Opinion) and her "fiery and passionate" performance style (The Strad) to her award-winning career as both solo violinist and chamber musician. She studied at the Royal College of Music, at Cambridge University (where she achieved a double starred First) and at the San Francisco Conservatory of Music as a Scholarship Student of Camilla Wicks. She has also been a regular participant at the International Musicians' Seminar at Prussia Cove, and is the violinist in the Odysseus Piano Trio.
Sara performs regularly with the pianist Daniel Tong and their duo was awarded Selected/Recommended Artist status in 2014 under theMaking Music/NFMS scheme. She has also played in recent years with Stephen Kovacevich, Tom Poster, Roger Vignoles and Iwan Llewellyn-Jones. As winner of the Grace Williams Memorial prize she has given recitals at St David's Hall in Cardiff, and she has also performed on many occasions at the Purcell Room, the Royal Opera House, King's Place and at numerous festivals and music societies. She performed at the Legion of Honour in San Francisco as a winner of the Heifetz Guarnerius Award from the San Francisco Conservatory of Music. Her performances in the UK also include broadcasts on BBC Radio 3 and Welsh television. In her duo with Andrew Watkinson, leader of the Endellion Quartet, she continues to explore the repertoire for two violins, appearing for example at Kettles Yard, Cambridge and at the Lichfield Festival.
As an experienced concerto player Sara Trickey has performed most of the major repertoire for violin and orchestra. She has performed concertos with the City of London Sinfonia, the Orchestra of St John's Smith Square under John Lubbock, the New London Soloists Ensemble, the South Bank Sinfonia, the Haydn Chamber Orchestra, the Welsh Sinfonia and many others. She was also the soloist in the Mendelssohn concerto with the Cardiff Philharmonic on tour in France and was the featured violinist at the Presteigne Festival in 2007. She returned to Presteigne in 2011 and again in 2013 when she performed a new concerto for violin, viola and orchestra written for her by David Matthews.
She has recently recorded Schubert's Sonatinas with the pianist Daniel Tong and the Rondo in A minor with the Callino String Quartet for the Champs Hill label, as well as all the violin sonatas by William Mathias for Naxos with pianist Iwan Llewelyn-Jones – the first time these pieces have been recorded. She has a strong interest in contemporary music, and the violin and piano piece Adonis was written for her by David Matthews.
As a chamber musician Sara Trickey was leader of the Bronte string quartet between 2001 and 2006. The quartet were prize-winners at the 2005 international competition in Cremona and won first prize at the Royal Overseas League competition in 2003. They performed at many of the UK's major venues and festivals. She has led many other ensembles, including the Orchestra of St Johns and Independent Opera. She also teaches the violin at Junior Guildhall.
Sara Trickey lives in London with her husband and two children, Leo and Anna.
Olga Bobrovnikova
Olga Bobrovinkova had her first piano lesson at age 8 from Natalie Sherwood who, some 40 years later at the age of 84, was still teaching, walking 2 km from the Metro, morning and night, winter and summer. She was a student of Konstantin Igumnov.
Olga moved to the Gnessin Junior school and Musa Denisova en route to the Moscow Conservatoire, which she entered aged 15 and attended the classes of the lower degree with Boris Shatskis and then Eugene Malinin. She took chamber classes with Tatiana Gaidamovich. She returned to Gnessin as assistant class master and studied for a High Diploma in Chamber Piano and Musical Therapy under Professor Rajkov.
After qualification she married and left Russia, playing chamber music as a member of the Shostakovich Trio, playing in Europe and North and South America and made several recordings. When the trio broke up she concentrated on teaching but still played occasional concerts.
In 2000 she discovered the music of Paul Pabst and started to research and write about him and his musical history, discovering him to be not only one of the greatest pianist, but also a mystery. She found that there was a deliberate change in piano performance teaching about the time of the death of Tchaikovsky and that a new, non romantic method was imposed in the Conservatoire from 1897, that still survives today.
When she was diagnosed with MS, she thought her performing career would end but she began playing for MS and Neurological causes in Europe and North America whch led to her interest in Music and the Brain.
Prof Roger Davies (Oxford)
Roger Davies is the Philip Wetton Professor of Astrophysics at Oxford University and a Student of Christ Church. He attended John Leggott VIth Form College in his home town of Scunthorpe before gaining a place to read Physics at UCL. He started research working on galaxy dynamics in Cambridge in the 1970s after which he moved to California, returning to Cambridge as a JRF at Christ's College. He then spent 6 years on the staff of the US National Observatory in Tucson, Arizona. As part of the ``7 Samurai'' team he worked out a new way of measuring the distances to galaxies and discovered the ``Great Attractor'', a huge concentration of galaxy clusters in the southern sky. He moved to Oxford in 1988 to lead the UK's participation in the construction of the 8m Gemini telescopes, in Hawaii and Chile. In 1994 he took up the post of Professor of Astronomy at Durham University, returning to Oxford in 2002.
Roger Davies research interests centre on cosmology and how galaxies form and evolve. He has a longstanding interest in astronomical instruments & telescopes. In recent years he has pioneered the use of a new class of astronomical spectrograph to measure the masses and ages of galaxies, as well as search for black holes in their nuclei. He is Fellow of University College London and of the Institute of Physics. He served as the President of the Royal Astronomical Society from 2010-2012.
Sir Tim Hunt FRS
Sir Tim Hunt studied Natural Sciences at Clare College, Cambridge and joined the Department of Biochemistry as a research student in 1964, completing his PhD in 1968, entitled "The Synthesis of Haemoglobin".
He spent the summer of 1966 in Irving London's laboratory in New York, and returned there as a postdoctoral Fellow in 1968. He returned to the UK in 1971 to work with Tony Hunter and Richard Jackson in Cambridge, who had discovered that haemoglobin synthesis was initiated with a special methionine tRNA. In 1975, the group finally worked out that globin synthesis was controlled by protein phosphorylation. While teaching in 1982 at the Marine Biological Laboratory in Woods Hole, Massachusetts, he discovered cyclins, and in 2001 was awarded the Nobel Prize in Physiology or Medicine with Lee Hartwell and Paul Nurse for their discoveries of "Key regulators of the cell cycle". In 1990, Dr Hunt left Cambridge to work at the Clare Hall Laboratories of the Imperial Cancer Research Fund, now Cancer Research UK.
He was elected a fellow of the Royal Society in 1991 and a foreign associate of the U.S. National Academy of Sciences in 1999. In 2006, he was awarded the Royal Medal for his work on cell cycle control and was knighted by the Queen in the same year. He is a member of the Advisory Council for the Campaign for Science and Engineering.
Prof Maria José Lourenço (Lisbon)
Prof Maria José Vitoriano Lourenço received her doctorate from the University of Lisbon in 1998 . Her research interests lie in the areas of Chemical Physics and Thermophysics of Materials including nanosystems and heat transfer. They include the development of accurate instrumentation and sensors for measurements the thermal conductivity and viscosity at high and very high temperatures with a high metrological level. Thin film sensors, high temperatures materials compatibilities, gas purification units, specials coating and insulators materials, polymers properties and thermal degradation and characterization techniques studies have been also developed. Recent interests arose from the application of the previous knowledge to the measurement of properties at the nanoscale (nanomaterials, synthetic and natural), ionic liquids and IoNanofluids (bucky gels), the research on new working heat transfer fluids based on Ionanofluids and IoBiofluids.
Maria has received many prizes and distinctions, including:
2005 - NETZSCH YOUNG SCIENTIST AWARD - EUROPEAN CONFERENCE ON THERMOPHYSICAL PROPERTIES/NETZSCH GmHb;
2008 - EDP - UNIVERSITY CHALLENGE 2008;
2011 - Selected Project – IOBIOFLUIDS, Act by COTEC Portugal (COHiTEC) - Turning knowledge into social and economic value.
Prof Ian Shipsey (Oxford)
Prof Ian Shipsey is a particle physicist who is currently Professor of Experimental Physics at the University of Oxford and a Fellow of St Catherine's College. Ian received a B.Sc. from Queen Mary, London in 1982 and a Ph.D. from the University of Edinburgh in 1986 for studies of CP violation in the kaon system with the NA31 experiment at CERN. He was a post doc and then research professor at Syracuse University before joining Purdue University in 1989 as an assistant professor. He is a member of the team that is building the Large Synoptic Survey Telescope camera and served on the Board of Directors of the project (2009-13).
His interests are in searches for physics beyond the standard model at the LHC and dark energy. He is currently Chair of the Division of Particle and Fields of the American Physical Society. He was Julian Schwinger Distinguished Professor of physics at Purdue University (2007-2013) and is a Fellow of the American Physical Society and the American Association for the Advancement of Science. He has received Purdue University's highest award for teaching.
Ian is profoundly deaf and has given over sixty colloquia and talks to the public on hearing, cochlear implants and perception since the miracle of a cochlear implant restored his hearing.